Kate Middleton Saved Prince William From 'Personal Disaster' After They Met
Kate Middleton once saved Prince William from personal disaster.
According to Amazon Prime's documentary titled "Kate Middleton: Working Class to Windsor," the Duchess of Cambridge is her husband's savior in a way. Prince William wanted to drop out of school. Prince Charles was shocked with his son's decision to abandon the university life, but was sympathetic enough to device a "withdrawal strategy." Thankfully, Middleton's presence at the university made Prince William stick with it.
"It would have been a personal disaster for William – he would have been seen as a quitter," royal aides said (as quoted by Express).
"They were friends at St Andrews before they went on to start going out with each other," Sunday Express political editor Camilla Tominey said about the Duke and Duchess of Cambridge's relationship. "Kate, at the time, counselled William with changing his course – she encouraged him not to leave and go back down to London but to stick with it and do something a little bit different."
Prince William spoke with Middleton and decided to swap Art History for Geography. He later earned a second-class honors degree. The couple had gone through a lot during their years in St. Andrews but were still able to hide their romance from the prying eye of the public.
"At the university, they shared rooms to start with and then shared a cottage with some friends," Shelagh Fogarty, who presents LBC's afternoon program said about the pair's relationship. "As they said by their own account, they were friends first and then the romance began."
"It seems that the Royal Family were protecting William to start with but then both William and Kate when the relationship began," she continued. "A lot of their early courting was at the Queen's estate in Balmoral away from prying eyes, where they had lots of privacy and lots of time to develop the relationship."
During their engagement interview, Middleton revealed that she couldn't help but blushed and scuttled off when she met the royal prince for the first time. However, it turned out that something happened earlier that caused her awkward reaction.
According to Christopher Anderson's biography "William and Kate: A Royal Loves Story," the duchess curtsied when she met Prince William and accidentally caused the duke to spill a drink all over himself. So, Middleton, feeling embarrassed, turned red and ran away.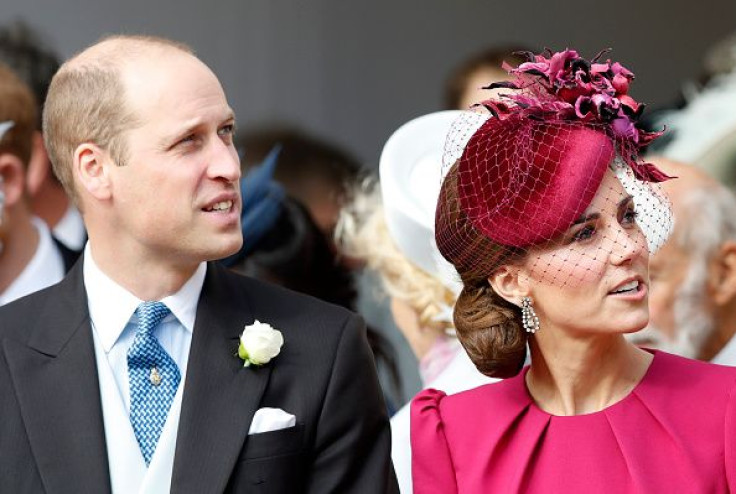 © Copyright IBTimes 2023. All rights reserved.