Prince William, Kate Middleton Promised Their Relationship Was Longterm During This Moment
Prince William and Kate Middleton have been married for eight years. But throughout their decade-long dating, the couple broke up twice.
Even though this was the case, the Duke and Duchess of Cambridge always knew that they were meant for each other. In fact, during one of their vacations in Seychelles, the royal couple made a marriage pact.
In the book "Kate: The Future Queen," royal author Katie Nicholl said Prince William and Middleton's pact was made in 2007 shortly after their second breakup. While vacationing in paradise, the second in line to the throne promised his then-girlfriend that he will be in a relationship with her until the end.
"For the very first time, they talked seriously about marriage, and with the ocean before them and beneath the night sky, they made a pact to marry," Nicholl said.
Meanwhile, Middleton left a lasting first impression on the future King while they were studying at the University of St. Andrews. In 2001, while they were at a university party, one of the female students tried to hit on Prince William.
The dad of three had a hard time letting the female student down because she just wouldn't give up. When the mom of three saw this, Middleton immediately jumped in the scene and pretended to be Prince William's girlfriend. This was the only way for the female student to leave the royal alone.
Shortly after, Prince William and Middleton's relationship became official. But two years after they started dating, they called it quits in 2003. However, the couple's breakup didn't last very long.
And four years later, the same thing happened. During a previous interview, Prince William said that he and Middleton were still very young at that time so they felt the need to find themselves separately. And after they did, they made sure to get back together.
The couple got engaged in 2010, and they tied the knot at Westminster Abbey in 2011.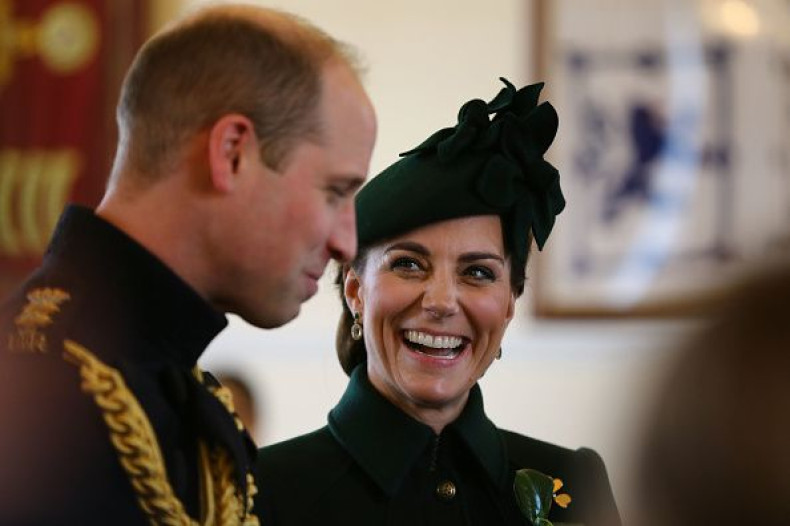 © Copyright IBTimes 2022. All rights reserved.