Prince William, Kate Middleton Snubbed By Meghan Markle, Prince Harry In This Way
Rumors of a rift between them have seemed to settle in recent months, but that doesn't mean that Prince William and Kate Middleton are still going to be high on the list when it comes to the potential godparents for Meghan Markle and Prince Harry's son, Archie Harrison.
According to royal commentator Victoria Arbiter during an appearance on the podcast The Windsors, the Duke and Duchess of Sussex will actually be likely to pick other members of the royal family ahead of the Future King and his wife when it comes to the people who will serve as godparents for their son.
"William won't be a godparent because he is the uncle," she said. "It's the same reason why Harry wasn't a godparent to Charlotte, Louis and George."
"If we are looking at royal cousins, perhaps Princess Eugenie," she added. "Eugenie and Harry have always been close and I think Eugenie was especially grateful that Fergie was included in the royal wedding. She wasn't invited to William and Kate's wedding."
Arbiter also noted that Prince Harry will want to incorporate his mother, Princess Diana, into the fold as much as possible, which means the godparents will also likely include some Spencer cousins or friends of hers. However, while Prince William and Kate Middleton may be shut out of the running, it's not due to any feuds, but solely because of the special role they already play in Archie's life.
As for Markle, Arbiter suggested that she's likely going to tap into her pool of close girlfriends, noting that Jessica Mulroney, in particular, has been pegged as a favorite.
"On Meghan's side, she's got a wealth of close girlfriends-Jessica Mulroney's name has been thrown into the mix," she said. "Anyone really whose children were bridesmaids and page boys at the royal wedding. That is the indicator of the type of friends they have been to Meghan."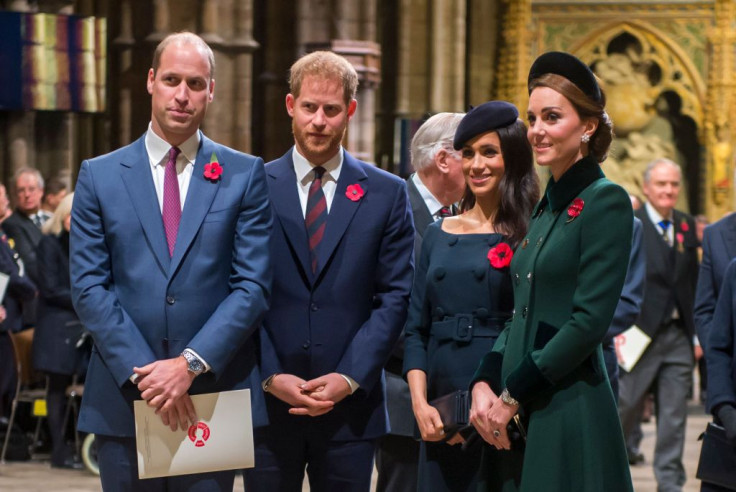 © Copyright IBTimes 2023. All rights reserved.