Prince William, Kate's Heartbreak: Couple's Kids Can Barely Remember What Cousin Archie Looks Like
KEY POINTS
Kate Middleton's children have been asking about their cousin Archie
The Duchess of Cambridge showed her kids a photo of Archie
Prince George, Princess Charlotte, and Prince Louis have only met Archie a few times
Prince William and Kate Middleton's children, Prince George, Princess Charlotte, and Prince Louis have reportedly been asking their parents about their cousin Archie.
According to Closer Weekly, the Duke and Duchess of Cambridge's kids have only seen their cousin a couple of times during the last six months. As such, they can barely remember what Archie looks like.
A source told the tabloid that Middleton showed Prince George, Princess Charlotte, and Prince Louis a photo of Archie since they have been asking about him. Unfortunately, since Prince Harry and Meghan Markle have relocated to Canada, it has become more impossible for the cousins to see each other.
The insider went on to say that Prince Harry has agreed to bring Archie back to the United Kingdom in May if the coronavirus outbreak will finally come to an end.
This isn't the first time that Prince William and Middleton's kids are rumored to have been asking about their 10-month-old cousin. Earlier this year, another tabloid claimed that Middleton wants her kids to get to know Archie more.
While speaking with Entertainment Tonight, royal author Katie Nicholl said Prince George, Princess Charlotte, and Prince Louis have been affected by their parents' alleged feud with Prince Harry and Markle.
"And at some point, down the future, there will be a closeness between the four of them, if not for themselves, for the royal cousins because it's emerged that ... the Cambridge children have actually only met Archie a handful of times. I suppose that's down to the Sussexes being in Windsor, the Cambridges being in London," she said.
However, Prince Harry and Markle's decision to not bring Archie back to London shouldn't be taken personally by the Cambridges. The Sussexes are simply protecting their son's privacy especially after it was revealed that he's a great security threat for the royal couple.
In fact, when the Duke and Duchess of Sussex traveled to the United Kingdom for a series of engagements, they decided to not bring Archie along with them.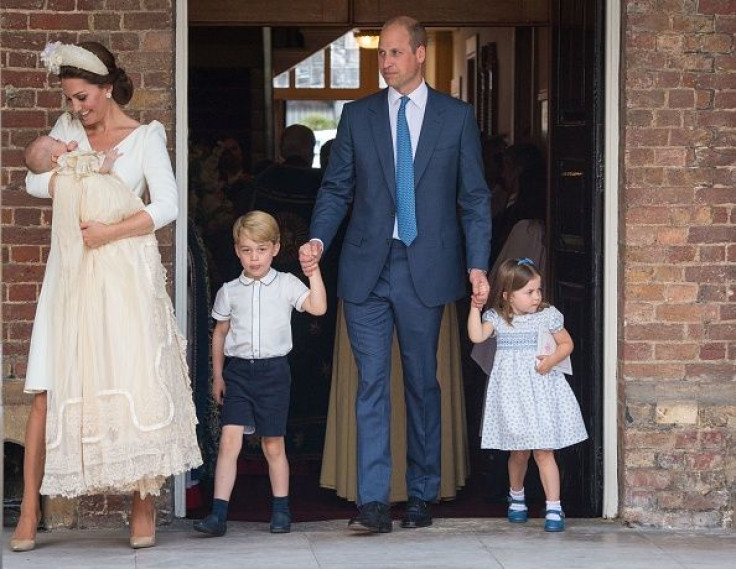 © Copyright IBTimes 2023. All rights reserved.