Prince William, Queen Elizabeth's Rare Sweet Moments Throughout The Years Revisited [PHOTOS]
Prince William and Queen Elizabeth II's rare sweet moments together over the years had been captured by cameras.
Many believe that Queen Elizabeth II's favorite grandchild is Prince Harry. But Her Majesty and the Duke of Sussex have also had their fair share of funny and sweet moments together.
Apparently, the monarch doesn't want to play favorites as she also has adorable interactions with the Duke of Cambridge. Three snaps were shared on Instagram featuring Prince William and Queen Elizabeth II's closeness.
In one snap, little Prince William can be seen wearing a powdered blue coat and white knee-high socks. He is walking beside his royal grandmother who is elegant in a matching white dress and cap.
Another photo featured a grown-up Prince William standing beside Queen Elizabeth II. The two appeared to have a great time as the monarch is grinning and Prince William is looking at her with a smile on his face.
The third photo is the most recent one. Queen Elizabeth II and Prince William clearly shared an animated conversation. They appeared happy as they looked at each other while chatting.
According to royal correspondent Melanie Bromley, Queen Elizabeth Ii has a more "fun" granny-to-grandson relationship with Prince Harry compared to Prince William due to the latter's position in the succession.
"William is going to become king, so there has been a very close relationship between William and the Queen. It's half family and half business," Bromley told News.com.au.
While Queen Elizabeth II and Prince Harry bonded over their playful nature, the monarch teaches Prince William the things she taught Prince Charles. Kate Middleton's husband was born for the job and he was dedicated to it. This gives Prince Harry more leeway to enjoy a more relaxed relationship with Her Majesty.
Both Prince Harry and Prince William agreed that it's difficult to choose a present for the monarch. The Duke and Duchess of Cambridge revealed that instead of looking for presents at the store they opt for homemade presents to delight the Queen.
Most of the handcrafted items they give to Queen Elizabeth II were creations of their eldest son Prince George. Prince William praised the third-in-line to the throne saying that he is "very good at arts and crafts."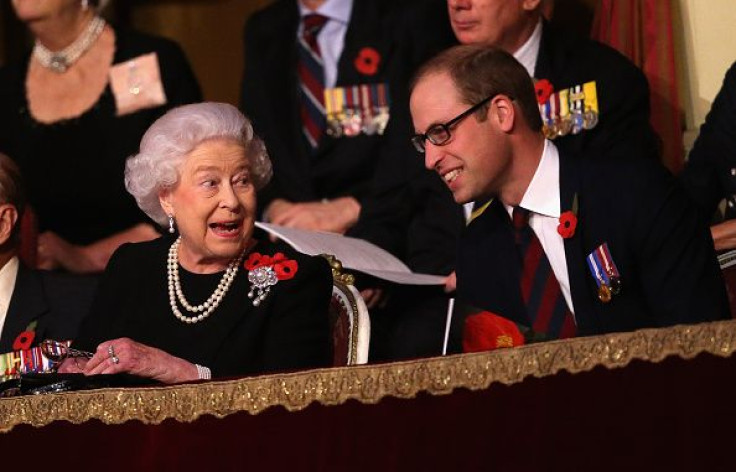 © Copyright IBTimes 2023. All rights reserved.