Prince William Reportedly 'Not Delighted,' Forced To Accept Prince Charles, Camilla's Marriage
KEY POINTS
Prince William was forced to accept Prince Charles and Camilla's relationship
Prince William was not delighted with his dad's second marriage
Prince William and Prince Harry are loyal to Princess Diana's memory
Prince William and Prince Harry had a heartbreaking reaction to Prince Charles and Camilla Parker Bowles' wedding in 2005.
In the book "William's Princess," royal author Robert Jobson said that one of the biggest questions after Prince Charles and Camilla tied the knot was how Prince William and Prince Harry reacted to it.
Since the Duke of Cambridge is the older of the two, and he is also the one who takes after Princess Diana, it was his blessing that mattered the most.
"The official line was that both boys were 'delighted' at their father's happiness. But after more than 15 years of reporting on royal affairs, I have learned to be wary of official lines. Sure enough, privately, their mood was more one of 'acceptance' than undiluted joy at the prospect of having Camilla as their stepmother," Jobson said.
Prince Charles and Camilla had been dating for years before they got engaged in 2005. In the book "The Firm," royal author Penny Junor said that the couple waited to announce their engagement as sensitivity towards Prince William and Prince Harry.
"They didn't want to foist a stepmother on William and Harry before they had fully grown up. Accepting Camilla as a fixture in their father's life has been difficult for them. Although they have been genuinely pleased to see him so happy, and genuinely like Camilla – and her children – the issue is complicated," Junor explained.
One of the most hurtful things about Prince Charles and Camilla's relationship was the fact that Princess Diana seemed like a sacrificial extra in the heir to the throne's life. Prince William and Prince Harry were both very close to the Princess of Wales, and they are also very loyal to her memory.
As such, the royal siblings are aware that Camilla was the cause of their mom's terrifying unhappiness. Between the two, it was Prince Harry was particularly affected.
Meanwhile, Prince William found out about Camilla after he asked Princess Diana why her marriage to Prince Charles ended. The Princess of Wales was forced to tell the truth.
Prince Harry, on the other hand, found out after watching "The Monarchy Debate." Camilla was asked on the show if she will ever be queen.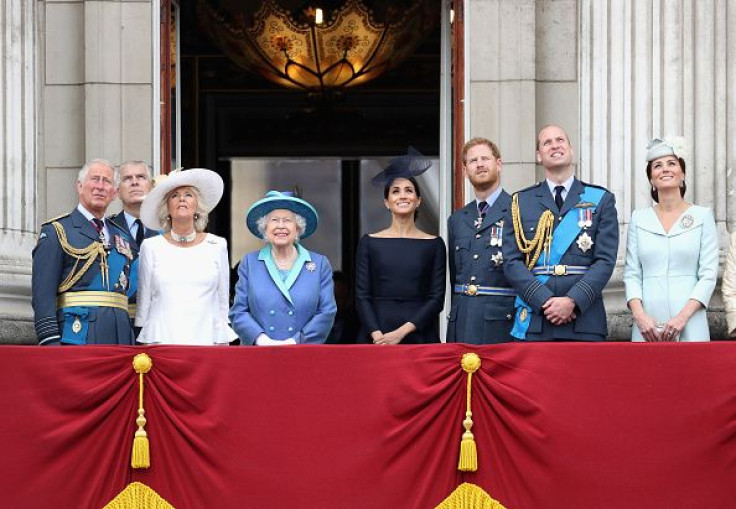 © Copyright IBTimes 2023. All rights reserved.