Prince William, Rose Hanbury Rumored Affair, Kate Feud Left Marchioness Looking 'Less Relaxed'
Rose Hanbury's body language has changed after rumors surfaced of her alleged affair with Prince William and feud with Kate Middleton.
Rose and her husband David Cholmondeley were reportedly closed to the Duke and Duchess of Cambridge. However, earlier this year, rumors broke that Middleton wanted to phase her out of their close circle of pals.
Then, there were claims suggesting that Prince William and Rose had an affair. Prince William, Middleton and Rose had an awkward reunion at the state banquet that Queen Elizabeth II hosted for Donald Trump. They were seated in different tables and were never seen acknowledging each other.
According to Judi James, Rose looked less relaxed following the rumors.
"As a former fashion model Rose should have found this walk into the banquet for Trump a piece of cake but her raised hands form a barrier gesture while her fingers appear to be fiddling in front of her torso," James told Express. "Her lips are pursed here too and her eyes down, making her look less than relaxed and happy."
In 2016, Prince William and Middleton were joined by Rose and David at the Gala Dinner to support East Anglia's Children's Hospices' Nook Appeal in King's Lynn. James noted that Rose looked less assured while Middleton was comfortable and friendly.
She added that Prince William seemed to look away in the background as Middleton performed "add-on" gestures to look friendly. James added that Rose was not as confident as Middleton.
"There's little history to compare Rose's body language here to her normal style but she looks less assured than Kate here, with her chin pulled in as she smiles and less congruence from the eye expression. With her left hand raised palm-up in a cupping gesture and the other seeming to fiddle with her cuff that suggests a partial barrier ritual.
"This pose suggests a rather wilting-looking Rose as she stands staring ahead with her lips pursed in a rather dour-looking facial expression. Kate and William both seem to regard her here, with Kate using some very confident-looking sideways eye contact and – again – that dimpled, happy-looking smile."
Prince William already denied the rumors linking him to Rose. His lawyers have already taken actions about the issue. Prince William and Middleton are often seen together, the couple even attended the baptism of Prince Harry and Meghan Markle's son, Archie.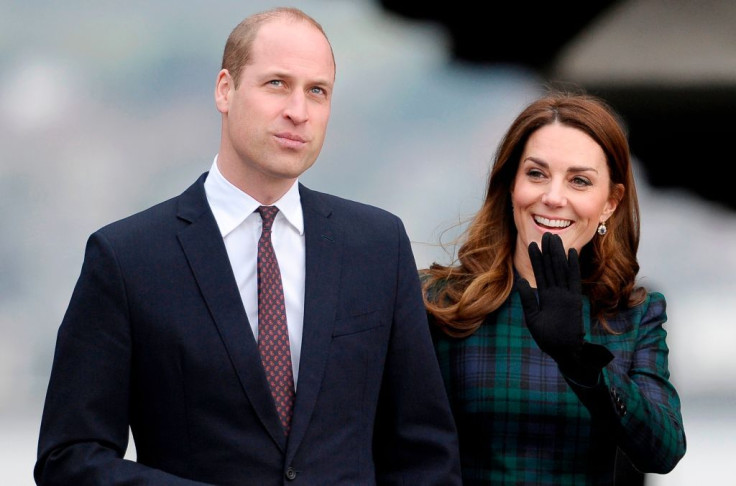 © Copyright IBTimes 2023. All rights reserved.