Prince William Salutes, Kate Middleton Bows In Wedding Photo; Netizens Praise Couple
Prince William and Kate Middleton are praised for one of their wedding photos.
A snap taken on the Duke and Duchess of Cambridge's big day was shared on Instagram. In the photo, Prince William salutes while Middleton bows down. Netizens were impressed with the couple's actions in the picture.
"They have always been respected and represented the monarchy so well!" one netizen wrote.
"I love how they know how to Bow and Salute going past unknown soldier," another online user wrote.
"Love this photo..such respect from both of the lovely couple," another royal fan commented.
Many netizens said that they love the photo very much. For them, the future king and queen appear so dignified and lovely together.
Another photo taken during Prince William and Middleton's royal wedding also resurfaced on social media. In the snap, the duchess looked surprised when they appeared on the Buckingham balcony after she saw the huge crowd waiting for them.
"Oh, wow," Middleton exclaimed.
Due to Middleton's reaction, some wondered if it was her first time to be on the balcony. It's probably her first appearance on the balcony because royal girlfriends do not join the royal family at Trooping the Colours or other events where royals appear on the balcony.
Prince William and Middleton are bound to visit Pakistan next month. At present, Prince Harry and Meghan Markle are in South Africa for an official tour. According to Duncan Larcombe, the fab four's royal tours have some implications to the monarchy.
"Harry and Meghan are going to Africa and William and Kate to Pakistan. If Harry and Meghan's trip is a success it will give them a massive boost, but if anything goes wrong they will be compared to William and Kate," Larcombe said.
"If both trips go well, the Fab Four will be back on track, albeit it in a different format."
A photo of the Duke and Duchess of Cambridge's visit to the Roscor Youth Village in Northern Ireland has resurfaced. Royal fans praised Middleton and Prince William for being a "good team." They also noticed how Middleton respects her husband by standing behind the future king, adding that the duchess is "classy and amazing."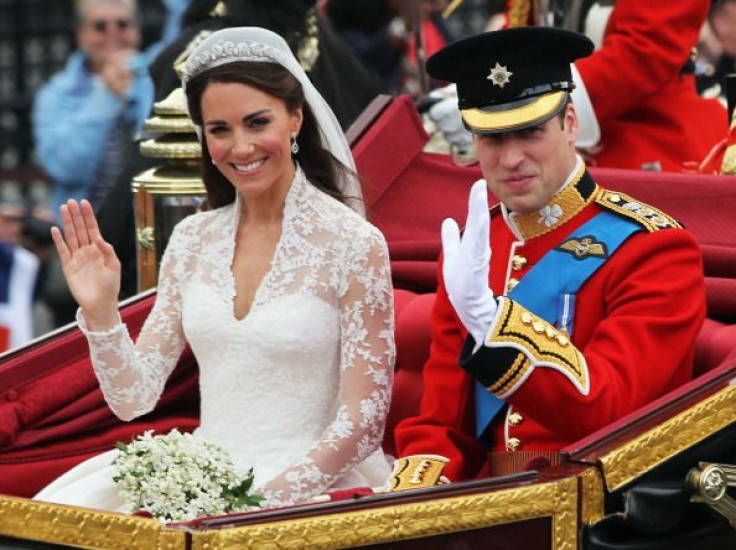 © Copyright IBTimes 2023. All rights reserved.