What Kate Middleton Thinks About Camilla Being The Next Queen; Fans Discuss
What does Kate Middleton think about Camilla Parker Bowles being the next queen consort?
Prince Charles is expected to take over the throne after Queen Elizabeth II despite the reports that the public wanted the Duke and Duchess of Cambridge. Camilla is expected to be the Prince of Wales' queen consort when he reigns.
In this forum, one asked what Middleton thinks about the Duchess of Cornwall being the next queen consort. The question received several reactions from royal fans, with all agreeing that Camilla comes before Middleton as the next queen consort.
"The Duchess of Cambridge is probably perfectly fine with the Duchess of Cornwall (Camilla) becoming Queen Consort," a royal follower wrote. "Why wouldn't she be? Kate's husband, William, gets along with Camilla. Kate is probably aware that being the Queen Consort is no picnic and wants to enjoy her current status as long as she possibly can."
"There isn't a reason for Kate to object that," a different user added. "She's married to Charles' eldest son, Prince William, and will become Queen in her turn when Charles dies and William inherits the throne."
Meanwhile, for some, Camilla's future as the next queen consort remains a debate. When the Prince of Wales and Duchess of Cornwall got married, it was announced that Camilla would only be princess consort when Prince Charles begins his reign.
However, many royal experts believe that Prince Charles would make his wife a queen consort. The majority of those who follow the royal family were confident that Prince Charles wanted Camilla to be his queen.
"It's obviously Charles' expectation and wish that she would be Queen but at the moment the official line is she will be Princess Consort," historian Kate Williams said.
Robert Jobson is also confident that Camilla will take the highest role opposite to Prince Charles. According to him, the Duchess of Cornwall will be the queen consort "unless there is a change in the law."
In related news, Camilla felt that Prince Andrew snubbed her and Prince Charles by being "deeply unhelpful." The Duke of York is Queen Elizabeth II's favorite son and he could have helped the couple win Her Majesty's approval and support.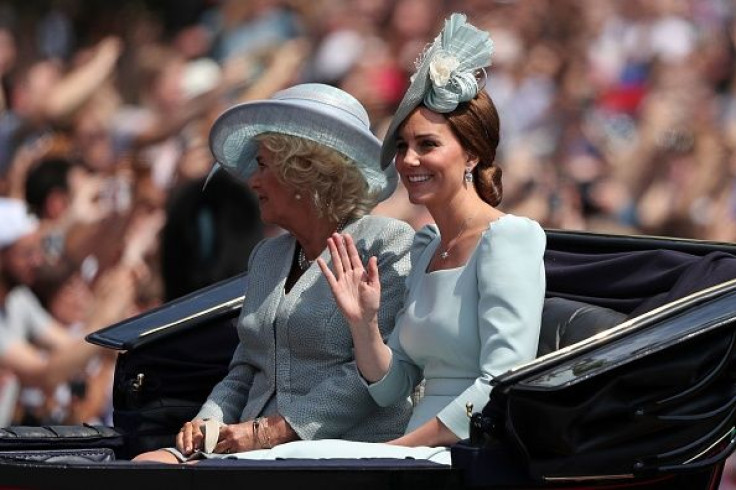 © Copyright IBTimes 2023. All rights reserved.