Prince William Trolls Kate Middleton's Music Skills: 'It's Hurting My Ears' [Watch]
KEY POINTS
Prince William and Kate Middleton visited Scotland's Violence Reduction Unit Monday
The Duchess of Cambridge tried to tap into her DJ skills when they stopped by Heavy Sound CIC
Prince William trolled his wife and joked that her music was "hurting" his ears
Prince William poked fun at his wife Kate Middleton's DJ skills during their latest royal engagement.
On Monday, the Duke and Duchess of Cambridge visited Scotland's Violence Reduction Unit (VRU) and stopped by Heavy Sound CIC, which runs a bus with music equipment and aims to help prevent violence and crime by encouraging young people to channel their emotions through rap or songwriting.
During the visit, leaders of the East Lothian, Scotland organization tried to teach Middleton how to tap into her inner DJ and lay down some beats. But Prince William did not seem to be impressed with the results.
"What's that? It sounds like a cat," Prince William joked in a video shared on their Twitter account.
The expert guiding the duchess encouraged her, but her husband instead continued to troll her. "Please turn that off. It's hurting my ears," the Duke of Cambridge said while laughing.
The duchess appeared to be embarrassed after using the music equipment and shyly said, "Sorry for leaving such a terrible song."
"Delete it. Delete it. Delete it," Middleton added before leaving.
Unlike Prince William, some Twitter users thought the duchess had potential in DJ-ing. Some sided with Prince William, while the rest simply found the couple's interactions adorable.
"She's got some beats lol! Love how Prince William hands Catherine her clutch at the end there. Always looking out for her," one commented.
"Ah so funny and adorable," another added.
"Turning your life from addiction around and finding new ways to work on your skills and integrate with the community! This is lovely so well done VRU Scotland. Also, that was an awful 'song'," a third netizen added.
"When reality meets parody. This is the moment we've been waiting for #TheWindsors I think Catherine would make an amazing DJ," a fourth user wrote.
"Oh gosh ahahahahah the humor of Wills is always on point! And Kate - that is some beat...idk if it's good or bad," another said.
The stop was part of Prince William and Duchess Kate's royal tour of Scotland. The couple is set to visit several Scottish nonprofits and revisit St Andrews University, where they first met 20 years ago.
On Saturday, Prince William also joined soccer fans across Scotland's emergency services to watch the Scottish Cup final over pizzas and beers. He thanked them for their efforts and spoke to them about how they've coped during the pandemic.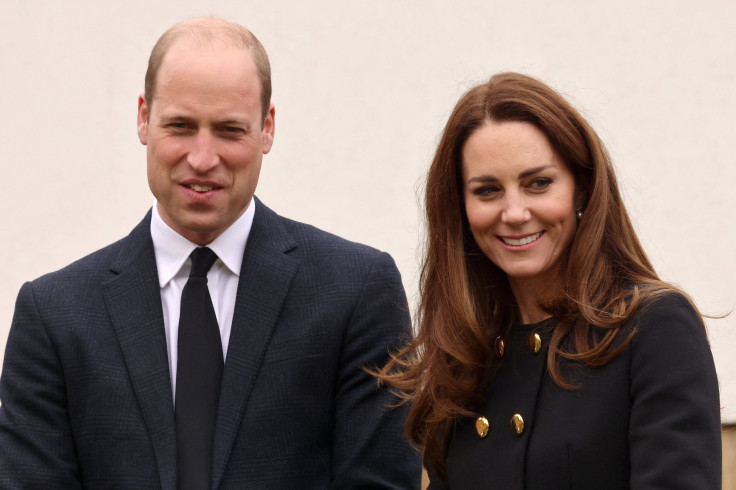 © Copyright IBTimes 2023. All rights reserved.