Why Kate Middleton, Prince William Would Lose Social Media Popularity Battle Against Meghan, Harry: Report
KEY POINTS
Meghan and Harry would beat William and Kate in a popularity battle on social media, Republic CEO Graham Smith says
Smith said Prince Harry and Markle's connections in Hollywood and celebrity friends give them an advantage
The Sussexes "got a lot more clout in terms of attracting attention and winning the applause of people," the CEO added
Kate Middleton and Prince William won't beat Meghan Markle and Prince Harry in a popularity battle on social media, according to Republic CEO Graham Smith.
The Duke and Duchess of Sussex are not active on social media at present after they abandoned the Sussex Royal Instagram account, which still has 10.2 million followers, in March last year as part of their royal exit. Meanwhile, the Duke and Duchess of Cambridge recently expanded their social media presence beyond Twitter and Instagram, where they have a combined 15 million followers, by joining YouTube.
Despite Prince Harry and Markle not having an active social media account, the chief executive of Republic, an organization that campaigns for the abolition of the monarchy, said he believes they still have an edge over the Cambridges when it comes to popularity on these platforms.
"I think if there is any battle being had in terms of popularity stakes via social media then that is a battle that Meghan and Harry will win," Smith told U.K.'s Express.
Smith further claimed that Prince Harry and Markle's connections in Hollywood and celebrity friends give them an advantage over Prince William and Duchess Kate. He also noted that the Sussexes are no longer bound to the constraints of the monarchy, unlike Prince William and Middleton, who are the future king and queen consort.
"They have U.S. celebrities and Hollywood on their side. They have got a lot more clout in terms of attracting attention and winning the applause of people through social media than William and Kate have," Graham explained.
"The other thing is they have also liberated themselves from the constraints of monarchy. So they can say an awful lot more and be much more articulate and vocal in what they think than William and Kate. [William and Kate] are still limited to some extent as William is expected to be king in the future," he continued.
Prince William and Middleton launched their YouTube channel earlier this month with a 25-second highlight reel showing them at royal events and engagements over the years. Their channel has since gained over 518,000 followers and 4.2 million views from four videos, including the short teaser.
For his part, Prince Harry denied the rumors that he and Markle have quit social media for good and said they will eventually return "when it feels right for us."
"We need to hear each other's stories and be able to share our own. That's part of the beauty of life," Prince Harry said in an interview with Fast Company in January. "And don't get me wrong; I'm not suggesting that a reform of the digital space will create a world that's all rainbows and sunshine, because that's not realistic, and that, too, isn't life."
Meanwhile, royal expert Duncan Larcombe, author of "Prince Harry: The Inside Story," previously said he feels Prince William needs more exposure and invitations. For instance, he claimed that the Duke of Cambridge should have been invited to Global Citizen's "Vax Live: The Concert To Reunite The World," of which the Sussexes served as campaign chairs.
"That is the problem, that is why William needs to be there," Larcombe told talkRADIO. "He needs these big high-profile events that raise his status beyond that sort of the Hollywood A-list celebrities. That is really hard to do when you've got the younger brother being called up for invitations before you."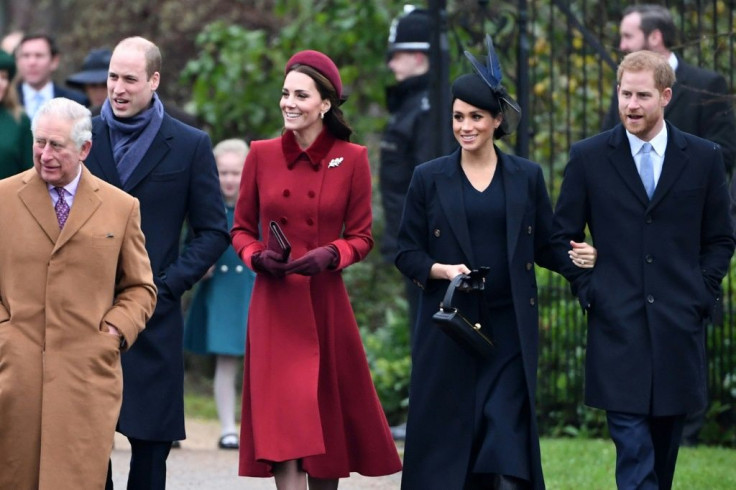 © Copyright IBTimes 2023. All rights reserved.