Princes William, Harry, Kate, Meghan Still Need This Basic Requirement When Traveling
The Queen can travel without a visa, but the rest of the royal family still need this basic travel requirement.
Prince William, Kate Middleton, Prince Harry and Meghan Markle have a number of royal trips abroad. According to Harriet Mallinson, a journalist for Express, just like most of us, the fab four need a visa for their official visits to other countries.
Aside from securing visas, the Duke and Duchess of Cambridge, and the Duke and Duchess of Sussex also need to go through the immigration control when traveling through the airport.
The good thing is that the royal family are allowed to cut corners when it comes to visa applications. For instance, for Prince Harry and Markle's Australia trip, they can be granted a Special Purpose Visa.
"This visa allows people with a prescribed status or who are declared by the Minister to hold a Special Purpose Visa to lawfully enter and remain in Australia," the Australian government's Department of Home Affairs stated.
This is an honor that is only granted for the Queen's immediate family and a few select. You cannot apply for this visa if you are not "a member of the Royal Family or their personal staff or media representative or a person accompanying them as a member of their official party."
Aside from the royal family, the other privileged individuals who can have this type of visa are the airline crew members, guests of the Australian Government and the member of the armed forces of a Commonwealth country.
The Queen doesn't need this because the passports are issued in her name. So, it doesn't make sense for her to own one.
"Her Britannic Majesty's Secretary of State requests and requires in the name of Her Majesty all those whom it may concern to allow the bearer to pass freely without let or hindrance and to afford the bearer such assistance and protection as may be necessary," the first page read.
Instead of going through passport control, Queen Elizabeth II only answers a few questions as an identity check. Among the questions asked are her name, age, address, place of birth and nationality.
In June, Prince William visited Jordan. The Duke and Duchess of Cambridge are set to visit Canada in September. On the other hand, Prince Harry and Markle will fly to Australia for the Invictus Games.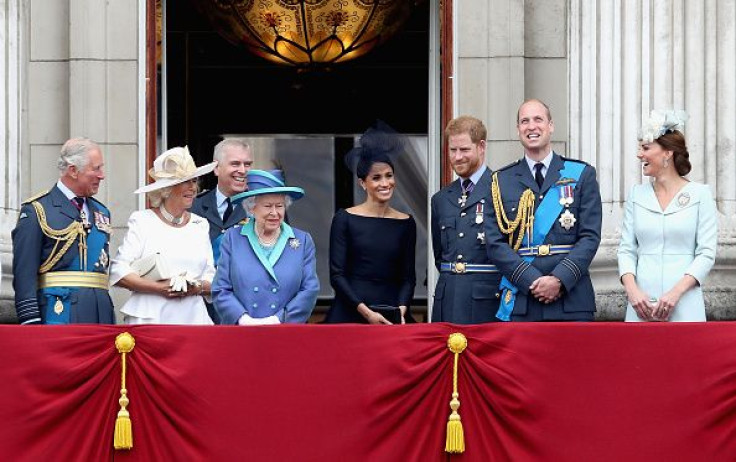 © Copyright IBTimes 2023. All rights reserved.