Princess Anne's Daughter-In-Law Could 'Go Rogue' Like Princess Diana If Divorce Isn't Handled Well
KEY POINTS
Autumn Phillips could go rogue if her divorce from Peter Phillips is not handled well
Autumn Phillips could follow in Princess Diana's footsteps of exposing the royal family's darkest secrets
Princess Diana exposed royal family secrets instead of clearing the air after her divorce
Princess Anne's daughter-in-law, Autumn Phillips, could reportedly go rogue just like Princess Diana if her split from Peter Phillips isn't handled well.
On the "Royals" podcast, royal commentator Angela Mollard shared the royal family's fears regarding the recent divorce.
"The last thing you want is for someone like Autumn to be poorly treated, as Diana would have claimed that she was, and to sort of go rogue and start revealing all sorts of things about the family. Diana kept thinking that every time she spoke after her divorce, it would clear the air," she said.
Unfortunately, Princess Diana was unable to clear the air between her, Prince Charles, and the royal family. Rather, it just triggered more speculations and consternation about what's going on in her life. According to Mollard, this was when royal fans started taking sides and no one wants this to happen again today.
"That has to be very carefully managed. I think we've moved to a new era with a divorce where it is amicable. There are plenty of celebrity examples of people getting on with each other for the good of their children. Divorce used to be highly adversarial, but now it can be harmonious for everyone involved," Mollard said.
The royal commentator went on to say that Peter and Autumn should try to maintain an amicable relationship with each other especially since their kids are still very young. As such, they would have no choice but to reunite for school events and other occasions.
Mollard hopes that Prince Charles and Princess Diana's messy and toxic divorce won't be experienced by the former couple. Following their split, Prince Charles and Princess Diana both gave separate but shocking interviews where they exposed their darkest secrets.
Prince Charles and Princess Diana tied the knot in 1981, but they separated just 11 years later. In 1996, their divorce was finalized. Prince William and Prince Harry's mom passed away one year later.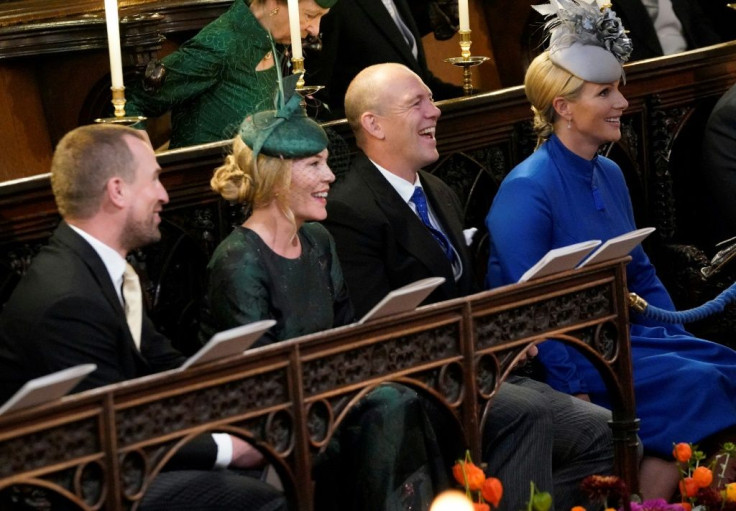 © Copyright IBTimes 2023. All rights reserved.