Princess Charlotte 'Could Pick Up A Prestigious Title' If This Person Passes
Princess Charlotte of Cambridge, the daughter of Prince William and Kate Middleton, could potentially "pick up a prestigious title" down the road aside from the one she was given at birth. However, it would require a certain family member to pass in order for her to take on the name.
According to Express, Charlotte inherited her current title due to the fact that she is a direct descendant of the heir to the throne. However, she has the option to adopt another name at some point. The Duke and Duchess' daughter could one day become known as "Princess Royal," but that is a name that can only be held by one family member at a time.
READ: Kate Middleton, Duchess Of Cambridge Might Not Become The Queen After All
Currently, Anne, Queen Elizabeth II's daughter, holds the name as it was given to her in 1987. This means Charlotte has the potential down the line to take on this additional title after Anne one day dies. Prior to Anne earning that designation, it was held by Mary, Countess of Harewood. When she passed in 1965, she relinquished the title.
"The title of Princess Royal is traditionally bestowed on the eldest daughter of the monarch," royal expert and author of "Prince Harry: The Inside Story" Duncan Larcombe shared with Town and Country, adding that ultimately it is up to Prince William if he feels the title suits her. It is also up to him as to when she would receive it.
Additionally, she could also pick up a Dukedom if she marries, but that decision is said to be up to the Queen. Official titles are not the only decisions that have to be passed through the monarch as certain birth names also have to be approved. As for right now, Princess Charlotte currently sits fourth in line for the throne and it remains to be seen if she will ever receive the Princess Royal moniker.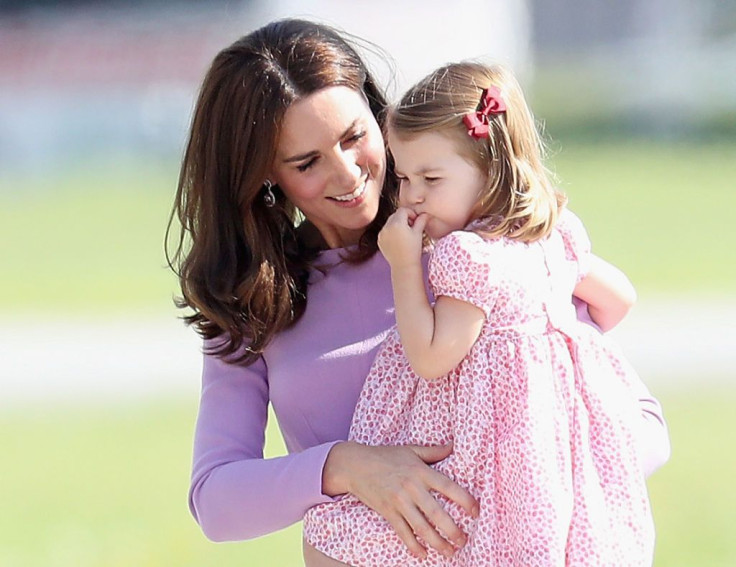 © Copyright IBTimes 2023. All rights reserved.