Princess Charlotte, Prince George Cooked This Meal For Proud Mom Kate Middleton
Princess Charlotte and Prince George may be raised as royalty, but they also love doing what other regular children do — such as cooking for their mom, Kate Middleton.
Middleton recently revealed her children's love for cooking when she visited the Lavender Primary School for Children's Mental Health Week on Tuesday. While at the school, which is run by one of her charities, Place2Be, Middleton told the school children about some of her own children's favorite foods. She said that Princess Charlotte loves olives, and her eldest children adore cheesy pasta.
Prince William's wife also shared that 5-year-old Prince George and 3-year-old Princess Charlotte had a lot of fun in the kitchen and even recently helped her cook some cheesy pasta.
Ivy Learning Trust chief executive Matthew Kleiner-Mann told People that Middleton talked about Prince George and Princess Charlotte's love of cooking, along with their adorable antics in the kitchen. When they made cheesy pasta, Middleton reportedly said that one of her children stirred the flour, while the other added milk and butter into the mixture.
Kleiner-Mann added that Prince George and Princess Charlotte also help their mom make other dishes, such as salads. He explained that food is an important subject for Middleton and that she is aware of the connection between physical and mental health.
During her visit to the primary school, Middleton joined a discussion on the effect of food on mental health with teacher Ashley McGrath's Year 6 classroom. The class had been working on a "mood meter" that would show how food can affect both the mind and the body.
Aside from this, Middleton participated in Ms. Monk's Year 2 classroom's activity where the students brought objects that represented something that makes them happy. For her contribution, the duchess brought a photo of her family, which showed all five of them, including little Prince Louis.
The staff at Lavender Primary School had nothing but praise for the Duchess of Cambridge, whom Kleiner-Mann described as "engaging" and "wonderful."
"[Middleton] was wonderful with the children and was keen to speak to the parents about the whole helps with their mental well-being too," Kleiner-Mann, who introduced Place2Be to the school 13 years ago, said.
"The Duchess was really interested in how it worked, how Place2Be worked in a school environment and how it helps all children, not just those specifically having dealings with them day to day," he continued. "She was very interested in our discussion about how food can change moods."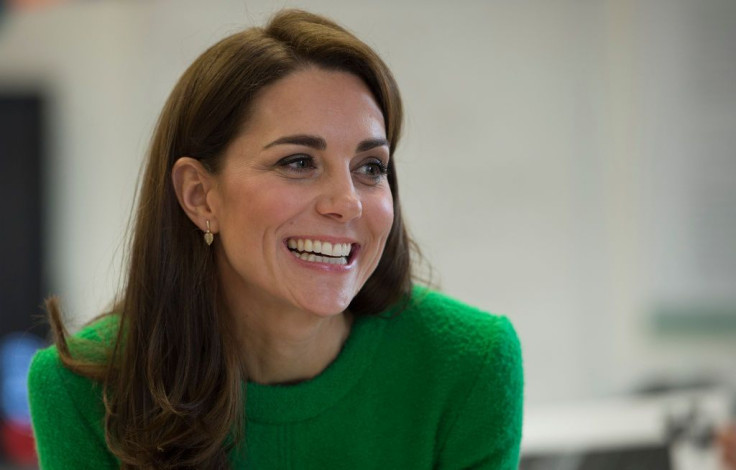 © Copyright IBTimes 2023. All rights reserved.