Princess Diana Nearly 'Called Off' Prince Charles Wedding For This Shocking Reason
Princess Diana wanted to call off her wedding to Prince Charles due to a shocking reason.
Royal author Andrew Morton revealed in the book "Diana: In Her Own Words" that Princess Diana struggled to adapt to her life as a royal. When she verbalized her fears about marrying Prince Charles to her sister, they told her that it was too late to chicken out.
And just before they tied the knot, the Princess of Wales grew even more doubtful about her relationship with Prince Charles when she learned that Camilla Parker Bowles gave the future King a wedding present.
"On the Monday before her wedding day, Diana gave serious consideration to calling a halt to the whole affair. At lunchtime, she knew that Prince Charles had gone to present Camilla with her gift, even leaving behind his senior bodyguard, chief inspector John McLean," he said.
While Prince Charles was seeing Camilla, Princess Diana had lunch with her sisters at Buckingham Palace and they discussed the problem. Princess Diana was confused, upset, and bewildered by the train of events. When the mom of two told her sisters that she wanted to call off her wedding, they said that she couldn't do it because her face had already been printed on tea towels.
Princess Diana and Prince Charles announced their engagement in February 1981. Five months later, they tied the knot at St. Paul's Cathedral. Unfortunately, the couple's relationship didn't last very long. In 1992, Prince Charles and Princess Diana announced their separation.
Three years later, Princess Diana sat down for a controversial interview with Martin Bashir for Panorama and exposed Prince Charles and Camilla's affair. She said that there were three of them in her marriage as a shade to the Duchess of Cornwall.
One year after her interview, Queen Elizabeth II reportedly ordered Prince Charles and Princess Diana to finalize their divorce. Her Majesty was upset at Prince William and Prince Harry's mom for exposing important information about the royal family.
In 1996, Princess Diana and Prince Charles were officially divorced. And one year later, the mom of two passed away.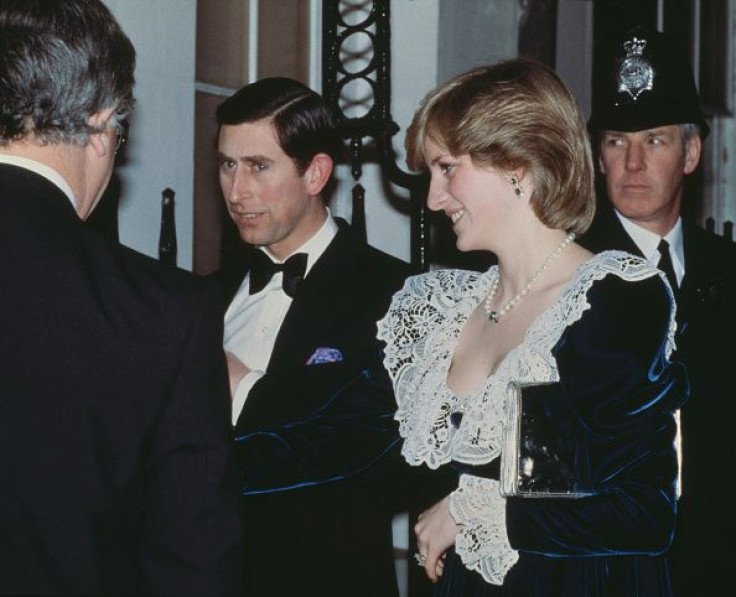 © Copyright IBTimes 2023. All rights reserved.