Princess Diana Not Murdered; Boyfriend, Security Team To Blame For The Accident
Princess Diana was not murdered, but her boyfriend and security team were to blame for the accident.
There were a lot of conspiracy theories surrounding Princess Diana's death. There were rumors that the British royal family was behind it. Princess Diana's former protection officer spoke up and denied that she was murdered.
"I can say with certainty, drawing on decades of police experience, that Diana's death was not murder but a dreadful accident that should have been avoided," Ken Wharfe, who had worked with the late Princess of Wales, said.
"She was not the victim of shadowy figures who regarded her as an embarrassment to the Establishment, but of her boyfriend's erratic behavior and her bodyguard's mistakes."
Wharfe believed that things could have been different had he or his team been there for Princess Diana on that fateful night. He was convinced that the security team attending to the royal lacked the experience and expertise. The bodyguards who attended to Princess Diana's security needs in the two months preceding her death were not from their department.
"I am still angry beyond words that this team of 'bodyguards' let her come to harm. Our department had the care of her personal safety for some 15 years: Fayed's crew were in charge of her security for just eight weeks before she died," Wharfe said.
Meanwhile, according to Paul Burrell, Princess Diana's former butler, months before the accident, the People's Princess had been suspecting Prince Charles of plotting an automobile accident to kill her. Princess Diana said that she would die of head injuries and the heir apparent reportedly wanted it to happen, so he could remarry. Burrell admitted that it was "spooky" because nine months after their conversation, Princess Diana indeed died in an automobile accident.
In related news, Princess Diana shockingly snubbed Prince Charles' kiss at a public event. According to Dick Arbiter, the surprising incident happened at a Valentine's Day polo match when the Princess of Wales handed out the prizes. Prince Charles forgot to kiss her after receiving his prize, when he returned to give Princess Diana a kiss, she avoided it so that the prince's kiss landed near her ear.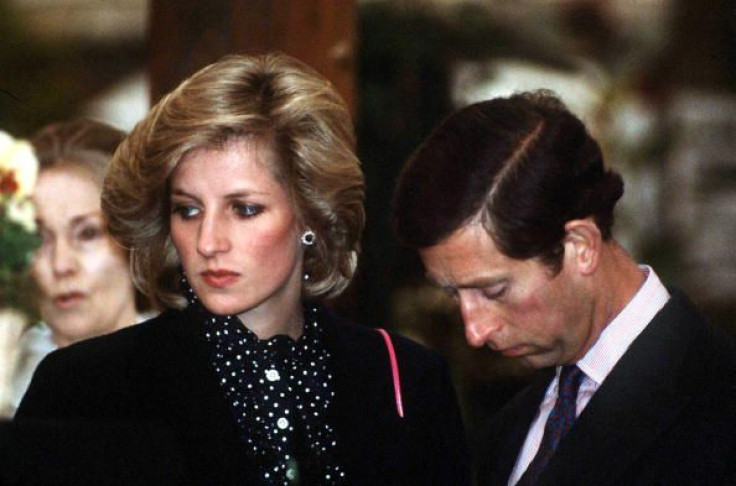 © Copyright IBTimes 2023. All rights reserved.