Princess Diana Thought Prince William Had 'Makings' Of Great King Despite Burdensome Role
Princess Diana previously shared her thoughts about Prince William's future role as king. The mom of two said that she thinks the entire world would be lucky to have her eldest son as their leader.
In the documentary "William at Thirty," BBC royal correspondent Jennie Bond recounted the conversation she had with the late royal. During their interview, Princess Diana acknowledged the fact that even as a young boy, Prince William already felt the burden of kingship on his shoulders.
Unlike Prince George, who still doesn't have any idea about his future role, the Duke of Cambridge was informed of his important role in the monarchy at such a young age. But even though the truth must have stressed him out a bit like a young boy, it is evident that Prince William is suited for the responsibility.
"Diana told me that from a young age, he felt the burden of kingship on his shoulders and he found that to be a very heavy burden to bear. But she thought he had the makings of a great king. She said: 'The country's really lucky to have William you know, William is alright,'" Bond said.
But in the book "Harry: Conversations With the Prince," royal author Angela Levin said that Princess Diana also thought that Prince Harry would become a good king. In fact, this is the reason why the late royal came up with a unique nickname for his youngest son: "Good King Harry."
The Princess of Wales said that it is the Duke of Sussex's ability to cope, his ease with people, and his general gusto for the world that makes him a suitable future king.
Levin clarified that Princess Diana's never doubted Prince William's capacity to be king, but she felt that he never wanted the role.
Meanwhile, Bond also talked about Princess Diana's relationship with her sons. She said that the late royal used to have work days and play days for his boys. During their workdays, they had to dress and act like princes. And on their play days, they were allowed to wear regular clothes and engage in very normal activities.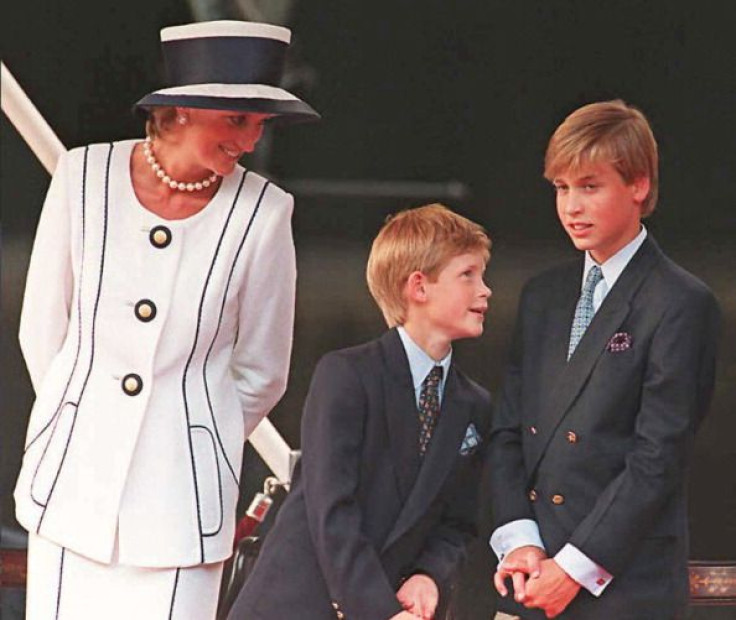 © Copyright IBTimes 2023. All rights reserved.