Princess Diana Took Princes William, Harry To The Passage In Throwback Photo
Prince Charles and Princess Diana once took their sons along while visiting a charity, as shown in a newly resurfaced throwback photo from 1993.
Kensington Palace released the adorable picture to commemorate Prince William's visit to The Passage on Wednesday. The Duke of Cambridge was named patron of UK's largest resource center for homeless and insecurely housed people.
Years ago, Princess Diana took her two sons to The Passage, and they posed for an adorable photo with an unnamed man. Prince William is wearing a red polo shirt in his picture, and he is grinning from ear to ear. Prince Harry is in a green polo shirt and blue pants, and he is sitting on his mom's lap while smiling demurely for the camera.
The Princess of Wales wore a white oversized shirt, a big belt and blue pants during her visit.
Kensington Palace also uploaded a photo of Princess Diana and Prince William's signature in the Passage's visitor book. And before being named patron of the charity, Prince William visited The Passage in 2016, where he recounted the time that his mom took him there when he was just 11 years old.
"The visits I made as a child to this place left a deep and lasting impression upon me about how important it is to endure that everyone in our society, especially the poorest, are treated with respect, dignity, and kindness, and are given the opportunities to fulfill their potential in life," he said.
In related news, Prince William also made headlines this week after it was revealed that he has not always spent Valentine's Day with Kate Middleton ever since they tied the knot in 2011. There were some instances wherein the royal couple was separated because of their royal engagements.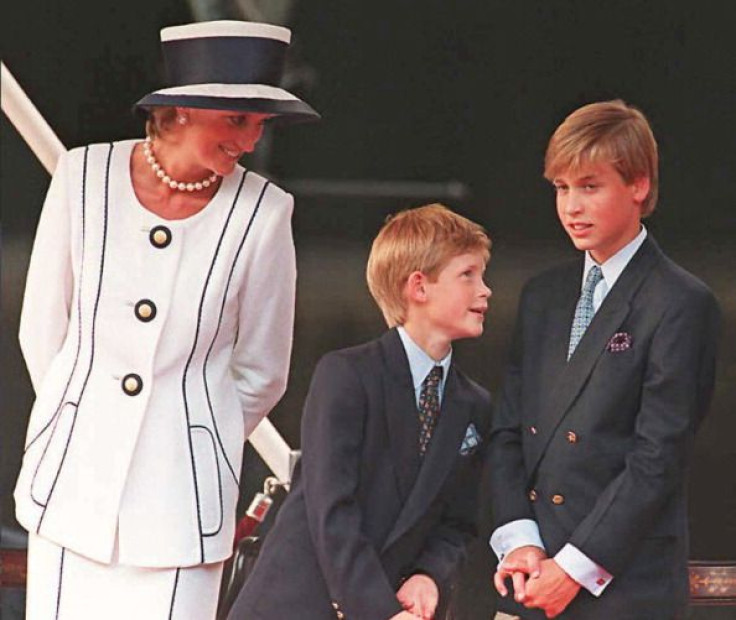 This year, it is still unclear how they will celebrate the occasion together, but the Duke and Duchess of Cambridge managed to go on a date night earlier this week at the BAFTAs.
© Copyright IBTimes 2023. All rights reserved.