Princess Diana Tries To Make William Laugh, Prince Charles Looks Entertained In Photo
Princess Diana and Prince Charles may not have been the best of friends, but they always showed a united front for the sake of their sons.
In an unearthed photo, the doting parents of Prince William and Prince Harry went all out in trying to make their firstborn laugh.
Prince Charles, Princess Diana, and Prince William are at Kensington Palace's living room, and they are hanging out in front of the fireplace. Prince William, who is just a few months old, is sitting on his dad's lap.
The heir to the throne and his eldest son is sitting on the sofa. And in front of them is Princess Diana. The late royal is sitting on the floor and holding Prince William's toys in her hand.
Princess Diana raises the toys in an attempt to capture her son's attention and make him laugh. However, the Duke of Cambridge maintained a serious but curious look while looking at his mom.
Prince Charles is the one who ends up laughing hysterically at Princess Diana's efforts. The united front of the couple is a welcome sight among royal fans. One of them said that for once, the Prince and Princess of Wales looked very happy.
Princess Diana and Prince Charles' smiles in the throwback photo also look very genuine. But what the public didn't know was even at this time, they were already having problems in their marriage.
Still, Prince Charles and Princess Diana stayed together until 1992 when their sons were still very young. And four years later, their divorce was finalized.
Meanwhile, another throwback photo of the former royal couple shows them in a loved-up display of affection. Prince Charles and Princess Diana are hugging each other in the snap.
Prince Charles' arms are wrapped around his ex-wife's shoulder, and Princess Diana's face and left arm are resting on her ex-husband's shoulders. But despite the couple's very public display of affection, their smiles in this particular picture doesn't seem genuine.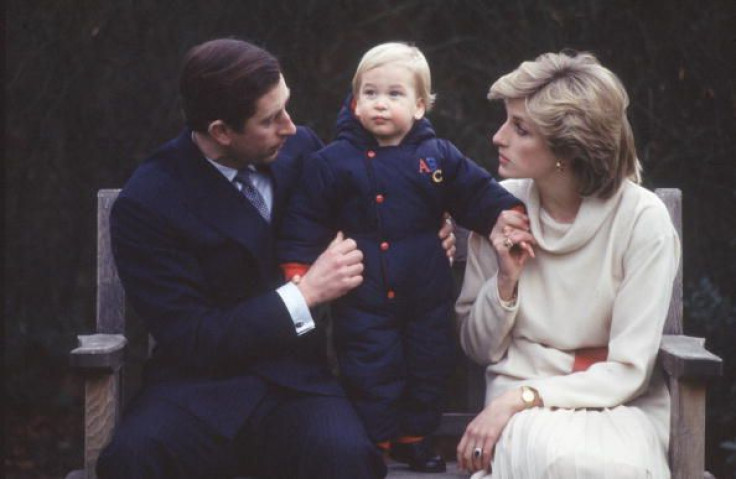 © Copyright IBTimes 2023. All rights reserved.