Princess Eugenie Praises Mom Sarah Ferguson Ahead Of Her Royal Wedding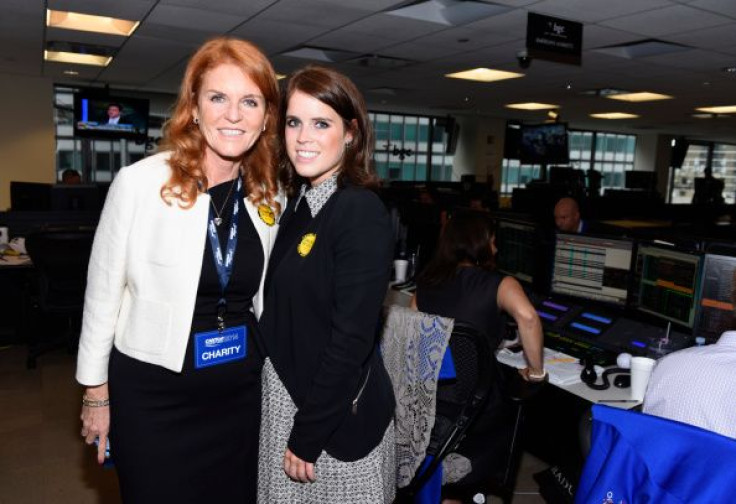 Princess Eugenie recently praised her mother, Sarah Ferguson, ahead of her royal wedding.
The Duchess of York has been dedicated in helping the lives of children. On Thursday, the next royal bride took to Instagram and shared a photo of Ferguson surrounded by children. Princess Eugenie said she takes pride in her mom for her efforts with her charities.
"My wonderful mother @sarahferguson15 has merged her charity @childrenincrisis with @streetchilduk . Together they will strive to provide children with education and ensure that every child has the chance to go to school and learn. So happy to see charities coming together for a common goal!" she wrote.
Just recently, Ferguson made a big announcement about her charity. Prince Andrew's ex-wife said that she is merging her Children Crisis charity with Street Child to help more kids.
"We have solutions and will be able to educate and help 10,000 children of the 25,000 all living in this poverty. I am merging my foundation @ChildrenCrisis with @streetchilduk. So onwards and upwards @streetchilduk @TomDannatt #streetchild #childrenincrisis #nepal #janakpur," Ferguson wrote on Twitter.
Ferguson has been working hard with her charity in the past months. In fact, after attending Prince Harry and Markle's royal wedding, she flew to Las Vegas for her "Little Red" series children's book.
"It's a big day for me. My idea is to find manufacturers today to help me manufacture 'Little Red' so that we can help more children's lives," Ferguson said at that time.
According to Francesca Specter of Daily Express, the Duchess of York has been building up her charitable image ahead of Princess Eugenie's royal wedding. On the said event, she is set to reunite with the royals who have been cold with her following her scandalous photo with her financial advisor, John Bryan. The experts believe that the said controversy was the reason for her divorce from the Duke of York.
"She was famously photographed with her financial advisor and she was wearing a bikini in some garden in the south of France and he appeared to be sucking her toes," royal biographer Penny Juror said in the documentary. "She was at Balmoral when those photographs came out. The family came down for breakfast and there was Fergie in this shocking scene and that was the end."
Ferguson's relationship with the royals has improved over the years. She remains amicable with Prince Andrew after their split. In fact, a number wanted them to remarry. She was also seen smiling and chatting with the Queen at the Royal Ascot in June.
© Copyright IBTimes 2023. All rights reserved.