Princess Eugenie Should Choose An 'Ideal Wedding Dress,' Royal Expert Says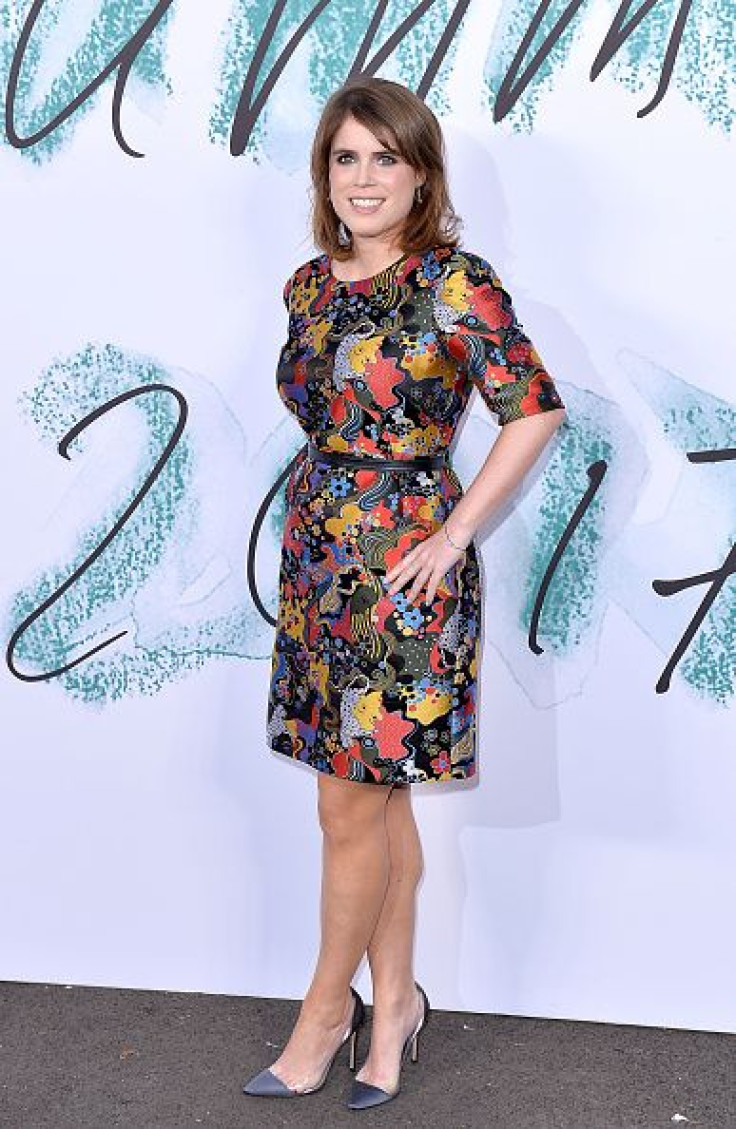 Princess Eugenie is the next royal to walk down the aisle, and according to an expert, she should choose an "ideal wedding dress."
After Prince Harry and Meghan Markle's royal wedding, fans are looking forward to Princess Eugenie's. The daughter of the Duke and Duchess of York is popular with her contemporary fashion choices, but one expert recommends that she sticks with the royal tradition on her wedding day.
"There are members of the royal family who are style icons but this could not be said of Eugenie who has not distinguished herself in the sartorial stakes so far," Richard Fitzwilliams told Express. "I think she will choose a delightful wedding dress and the wedding itself will be charming… Memories of Beatrice and Eugenie's outfits at William and Kate's wedding do die hard, so Eugenie must make sure she chooses the ideal wedding dress on her big day."
Princess Eugenie is also expected to wear natural-looking makeup which means that she should forgo bold colors, bright lipsticks and statement look. The Duchess of Sussex opted for this look when she walked down the aisle to exchange "I do's" with Prince Harry in May.
However, fashion experts believe that Princess Eugenie will blend her personality on her royal wedding. In fact, a number bet that she would choose a more contemporary bridal gown compared to Markle and Middleton.
"Princess Eugenie has shown us all over the last few years that she knows her own sense of fashion and is not afraid of colour and bold shapes even though she does tend to stick to knee length or over the knee hemlines," Kate Beavis, fashion expert from Magpie Wedding, told Express.
"I think we will see something more contemporary and fashion-forward than Kate and Meghan's dress choices and I'd imagine this will carry forward to the bridesmaids too and how she chooses to style her besties," Beavis added.
Siobhan Mulholland-Cox of Cambridge Vintage Bridal also recognized Princess Eugenie's standout hats, bold patterns and leather jackets that most royals steer clear of. However, she praises the bride-to-be because she "definitely knows what suits her and she sticks to it."
"If ever someone had the opportunity to up-cycle and restructure an iconic 1980s wedding dress, it's Eugenie!" Mulholland-Cox said.
© Copyright IBTimes 2023. All rights reserved.