'Prison Break' Season 5 Spoilers: Former 'Walking Dead' Star Says Fox Is Working To Bring Her Back For The Upcoming Revival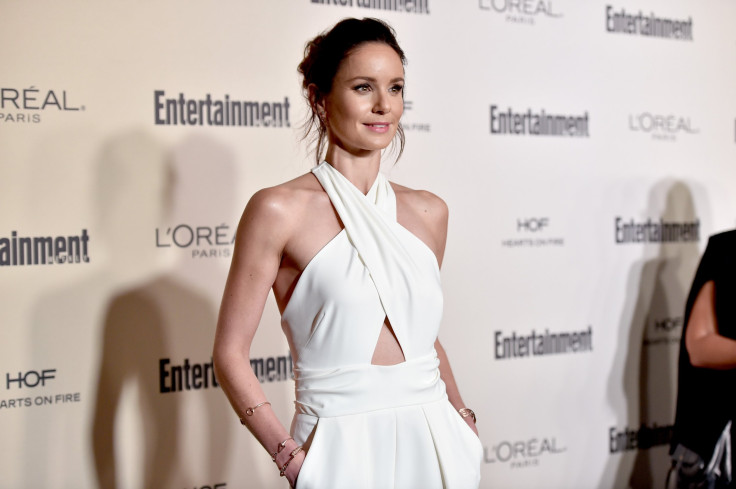 After the success of Fox's reboots of "24" and "The X-Files," the network appears keen to bring back yet another of its popular drama series. With "Prison Break" set for a Season 5 revival after seven years away, it may be doing so with a fan favorite character reprising her role.
From Season 1 to the show's end, the character Sara Tancredi, played by the "Colony" and "The Walking Dead" star Sarah Wayne Callies, was an integral part of the series. Stars Wentworth Miller and Dominic Purcell, who currently appear on the CW's "Legends of Tomorrow," have already confirmed they'll reprise their roles as Michael Scofield and Lincoln Burrows, respectively. As a result, many fans of "Prison Break" were wondering whether Dr. Tancredi would make her way back to the show, too.
There's no confirmation of this point just yet, but that doesn't mean progress isn't being made. Speaking to the Hollywood Reporter about her role on "Colony," the actress revealed the folks behind the USA Network series are attempting to make her schedule work for a return to the "Prison Break" reboot. However, it's still too early to tell whether the stars will align and allow her to venture over to Fox to film the revival.
While this doesn't mean fans can get excited to see Tancredi in Season 5, it does mean the powers that be are at least on their side. There may be no group of fans more devoted to a character than those who love Dr. Tancredi. After all, they totally accepted watching her die and return to life twice during the show's initial run.
"For me, creatively, it's very interesting to return to a character that you completely put to bed and walked away from," Callies told the Hollywood Reporter. "And Sara Tancredi has got to be a world record for characters. Fans have had to say goodbye to [her], and then it turns out, just kidding! If she comes back, this would be the third time, which is pretty crazy."
As Cinema Blend noted, her popularity was a big factor in the decision to bring her character back from the dead. Without her, the revival would be in danger of alienating some of its more die-hard supporters right out of the gate.
© Copyright IBTimes 2023. All rights reserved.