Private Moon Landing Launch Will 'Definitely' Occur In 2018, Company Says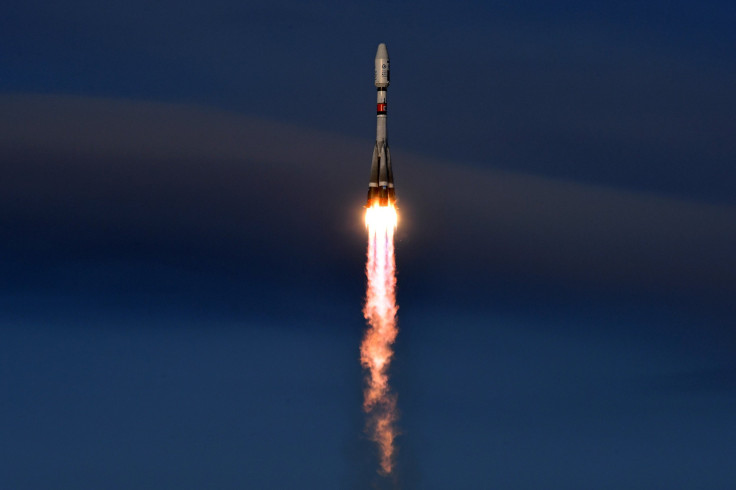 Moon Express Chairman Naveen Jain said Thursday that his company will "definitely" venture to the Moon in 2018. The company planned to journey to the "eighth continent" to mine material that could be beneficial natural resources of economic value.
Moon Express is the first privatized company to earn government approval to visit the Moon. The company aimed to kickstart its mission in 2017, but Moon Express ultimately confirmed Thursday that the date was delayed to 2018. An exact launch date for the forthcoming mission, however, had not yet been confirmed.
"It's definitely going to be next year, we are in the final stretches of it. And as you can imagine it's rocket science," Jain said Thursday on CNBC. "We are really looking good and we are still hoping to launch the lander next year. And when we launch and land on the moon, not only [do] we become the first company to do so, we actually symbolically become the fourth superpower."
"Imagine the entrepreneurs doing things that only the three superpowers have done before," Jain added.
Moon Express' Lunar Scout expedition is competing alongside 16 other teams in Google Lunar X-Prize, a competition that offers $30 million in prize money. Google's competition aimed to challenge "engineers, entrepreneurs and innovators" to create cost-effective practices of robotic space travel. The company, so far, earned two Milestone Prizes — the $1 million Landing Prize and the $250,000 Imaging Prize.
"The Lunar Scout expedition will be the first commercial voyage to the Moon," Moon Express wrote on its website. "This historic expedition will demonstrate the cost-effectiveness of entrepreneurial approaches to space exploration, carrying a diverse manifest of payloads."
Moon Express isn't the only company aiming to launch a Moon mission in 2018. SpaceX founder Elon Musk confirmed in February his company's intention to fly two people around the moon next year. The travelers, who already put down a significant deposit to partake in the voyage, will be required to undergo a series of fitness tests and train ahead of the mission.
"We are excited to announce that SpaceX has been approached to fly two private citizens on a trip around the Moon late next year," SpaceX said February in a blog post. "They have already paid a significant deposit to do a Moon mission. Like the Apollo astronauts before them, these individuals will travel into space carrying the hopes and dreams of all humankind, driven by the universal human spirit of exploration."
Only five countries have managed to successfully journey to the moon — the United States, Japan, India, Russia and China.
© Copyright IBTimes 2023. All rights reserved.