Pro-Trump Super PAC Buys $1 Million In Ads Focused On New York, Pennsylvania, Rhode Island, Maryland, Delaware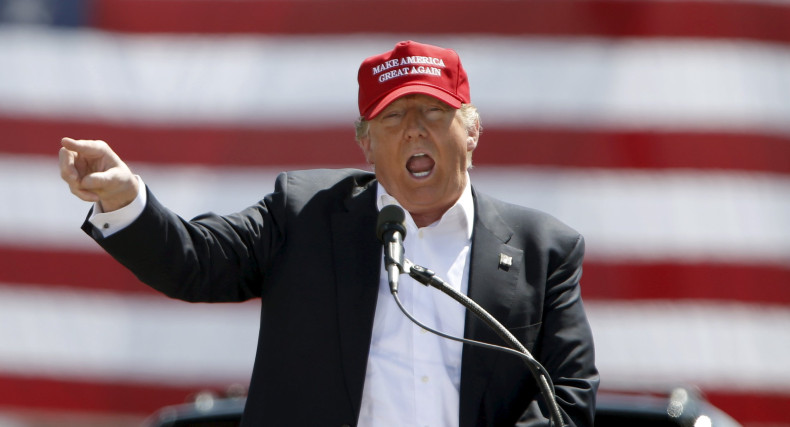 A super PAC that supports Republican presidential front-runner Donald Trump is set to launch a $1 million ad campaign, reported Politico Friday. The costly TV buy will focus on a handful of upcoming primary states, primarily New York, Pennsylvania, Rhode Island, Maryland and Delaware.
Those states were chosen strategically by the group, Great America PAC. They're apparently states that GOP strategists believe Trump needs to win to reach the 1,237-delegate magic number that would lock up the nomination. Under current rules, that would prevent a brokered convention and stop an anti-Trump movement from the Republican establishment. Trump holds a commanding delegate lead, and some within the anti-Trump movement have reportedly reconsidered their positions.
"Donald Trump is our nominee, and Republicans can and must embrace this reality," Jesse Benton, the pro-Trump group's chief strategist, told Politico in an email. "The naysayers and contrarians need to stop tearing our party down. There is a burgeoning movement around Donald Trump, bringing new people and energy into the GOP, expanding our electoral map and, most importantly, beating Hillary Clinton with independents."
Trump holds a commanding 52-point lead in the latest poll released Friday over his GOP rivals in his home state of New York, where the super PAC plans to run commercials. He holds a nine-point lead nationally in the polls for the GOP over Texas Sen. Ted Cruz, according to the Real Clear Politics average of polls. Coming off a win in his home state, Ohio Gov. John Kasich trails in third at 18.7 percent. The next GOP primaries take place Tuesday in Utah and Arizona, a winner-take-all state worth 58 delegates.
He trails in the Real Clear Politics averages to Democratic presidential hopefuls Hillary Clinton and Bernie Sanders in hypothetical general elections by 6.3 points and 10 points, respectively.
© Copyright IBTimes 2022. All rights reserved.