Prophet Muhammad Cartoon Biography Coming Soon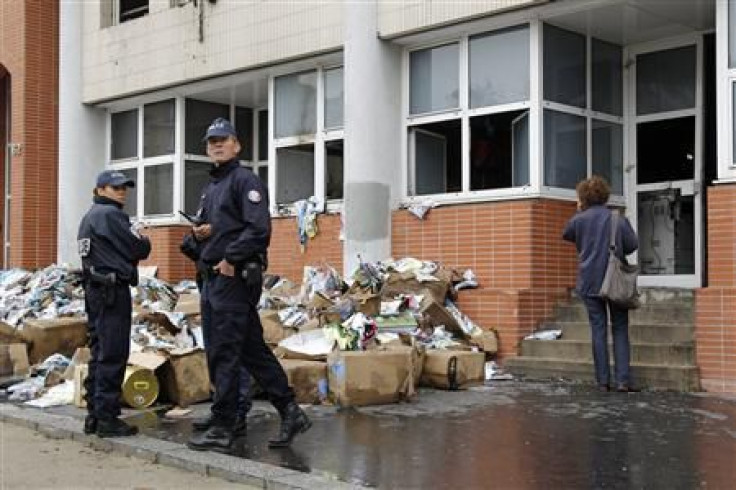 The French magazine that routinely sparks the ire of conservative Muslims by publishing cartoons of the Prophet Muhammad is at it again, but this time it's not just going for laughs.
Stephane Charbonnier, editor and publisher of the satirical weekly Charlie Hebdo, has promised a cartoon retrospective about the life of Islam's founder, according to Agence France-Presse via Al Arabiya. Charbonnier, who goes by the name of Charb, told AFP that the comic book will be a biography "authorized by Islam" and added that he didn't think Muslims would find it inappropriate.
The comics, described by Charb as educational in nature, will be published in a special edition of Charlie Hebdo on Wednesday. Charb is also the illustrator of the comics. A Franco-Tunisian researcher knowledgeable about Islam is reportedly helping to put the project together.
"Before having a laugh about a character, it's better to know him," Charb told AFP.
Charlie Hebdo has on multiple occasions published cartoons of Muhammad, despite protests by Muslims who believe depictions of the prophet are blasphemous. In September, the magazine published a cartoon -- one showing the prophet naked -- just as deadly protests were taking place over the low-grade video "Innocence of Muslims." The cartoon provoked criticism from the French government, which feared it would inflame tempers among French Muslims.
This month, two French-Muslim organizations filed a lawsuit against the magazine for inciting religious hatred, as reported by AFP via Daily News Egypt. The groups, the Algerian Democratic Rally for Peace and Progress and the United Arab Organization, are seeking $1 million in damages. Charlie Hebdo, contending it satirizes all religions equally, has defended its Muhammad cartoons on free-speech grounds, and so far the courts agree. In 2008, a similar lawsuit against the magazine was unsuccessful.
The Muhammad cartoons have become something of a cash cow for the small-circulation Charlie Hebdo, which often sells out issues in which the depictions appear. In 2005, the magazine reprinted Muhammad cartoons from a Danish magazine, sparking protests in which at least 50 people were killed. Last year, the Paris offices of the magazine were firebombed after one of its Muhammad cartoons hit newsstands.
Charb has reportedly been living under police protection for the past year.
© Copyright IBTimes 2023. All rights reserved.