Prosecutors Arrest Bithumb's Ex-Chairman, Another Person Over Embezzlement And Market Manipulation Charges
South Korean prosecutors confirmed that they have arrested Kang Jong-hyun, believed to be the de-facto owner of the centralized cryptocurrency exchange platform Bithumb, and another individual who is only known as "Cho" for charges of embezzlement and market manipulation.
Local reports claimed that prosecutors sought the arrest of Kang alongside two other executives, including Kang's younger sister Kang Ji-Yeon, who is the CEO of two publicly traded Bithumb affiliates – Inbiogen and Bucket Studio.
The individual who is only known as "Cho" pleaded guilty to all charges, local news outlet JTBC reported.
As for Kang, prosecutors suspect that he is the owner of Bithumb and its affiliates and that his siblings helped him in manipulating market prices and misappropriating company funds, local outlet Newsis said.
Prosecutors have accused Kang of conspiring with a business partner to manipulate stock prices and steal $49 million from his company, JTBC reported.
Despite reports, Bithumb Korea tried to distance itself from Kang, who has served as the chairman of the exchange in the past, and claimed that the executive is connected to Vidante, a publicly traded broadcasting equipment that is a shareholder of the exchange.
"Kang Jong-Hyun is not related to Bithumb Korea. Definitely, he was NOT the former chairman of Bithumb Korea. NEVER," Bithumb's PR team said, adding that "we deny allegations and suspicions that he is our owner."
Kang also denied the allegations and said he no longer had any stake in the businesses.
Bithumb is currently under scrutiny by South Korean prosecutors.
In October, prosecutors raided three Bithumb affiliates and prohibited Kang from leaving the country.
Last week, authorities raided its offices as part of its investigation into the exchange's hand in price manipulation of the crypto assets listed on its platform, according to local news outlet Yonhap.
South Korea's National Tax Service opened an investigation into the exchange's potential involvement in tax evasion in Bithumb Holdings and its affiliated businesses last month.
In December, Park Mo, the vice president of Vidante, was found dead outside his house in South Korea, days after he was named as a suspect in the investigation of the alleged embezzlement and stock manipulation.
Local news reported that the executive took his own life.
This month, the court acquitted Chairman Lee Jung-Hoon on the $100 million fraud charge linked to the exchange.
"The allegations surrounding my brother Kang Jong-hyun are unconfirmed and one-sided ... I can confidently say that there are no problems related to embezzlement or breach of trust within the company," Kang Ji-Yeon said in a letter to shareholders on Bucket Studio's official website.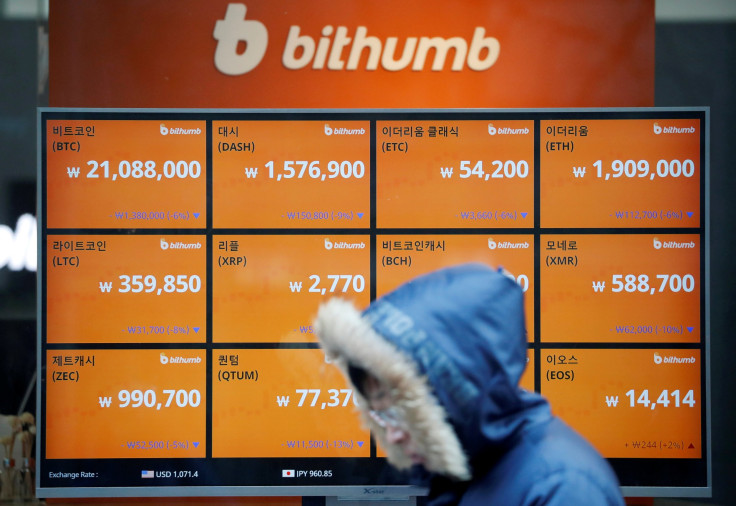 © Copyright IBTimes 2023. All rights reserved.