Puerto Rico Earthquake: 500 Quakes Hit Region, Two-Thirds Still Without Power
KEY POINTS
Puerto Rico grapples with a series of devastating earthquakes some consider more destructive than Hurricane Maria
The quakes began Dec. 28, 2019 and was at its strongest on January 7 when a magnitude 6.4 quake struck
USGS said there's a 7 percent chance of one or more aftershocks larger than magnitude 6.4 within seven days
Aftershocks continue to terrify already stunned citizens of southwestern Puerto Rico after a horrific magnitude 6.4 earthquake Tuesday collapsed houses, killed one person and triggered the territory's worst emergency situation in over a hundred years.
Tuesday's devastating predawn quake and its widespread damage is now considered by some Puerto Ricans as far worse than Hurricane Maria, which ravaged the island on Sept. 20, 2017 and triggered a massive humanitarian crisis. Thousands of Puerto Ricans are still recovering from the hurricane and have to contend with day-long power blackouts from time to time.
"There's no warnings for this (earthquakes)," said Puerto Rico Police Commissioner Henry Escalera, noted CNN. "A hurricane gives us time to plan ahead."
On Monday, a magnitude 5.8 quake hit off the island's southwestern coast at 10:32 UTC. The magnitude 6.4 quake Tuesday was immediately followed by magnitude 5.6 within 10 minutes and a magnitude 5.0 about 15 minutes later. Gov. Wanda Vázquez Garced said 50 homes were destroyed by the Tuesday earthquake. She said at least 100 more were "about to collapse."
These quakes were the strongest of the more than 500 earthquakes of magnitude 2 or greater that have rocked southwestern Puerto Rico since Dec. 28, 2019. The U.S. Geological Survey (USGS) said many of these of aftershocks were relatively shallow, which means they were felt on land. USGS pointed out that of the hundreds of quakes, 32 were magnitude 4 and above.
"Over the past several weeks, hundreds of small earthquakes have occurred in the Puerto Rico region, beginning in earnest with a magnitude 4.7 earthquake late on December 28 and a magnitude 5.0 event a few hours," said USGS on a Jan.7 update.
A magnitude 4.7 earthquake occurred Wednesday afternoon off the southern coast of the island, about 8 miles southeast of Tallaboa, reported USGS. The National Weather Service (NWS) office in San Juan announced no tsunami threat.
Following Tuesday's huge quake, Vázquez Garced declared a state of emergency and activated the Puerto Rico National Guard. She pleaded with residents to remain calm and prepare for aftershocks. She said Puerto Rico had not seen this kind of emergency situation "in 102 years."
Two-thirds of the island still remains without power. On the other hand, more than 500,000 power customers, or one-third of the island, are back on the grid, tweeted the Electric Energy Authority.
USGS said the Wednesday quake could be part of a sequence that might trigger larger and potentially damaging earthquakes in the future.
"Over the next one week there is a 4 percent chance of one or more aftershocks that are larger than magnitude 6.4," said USGS. "It is highly likely that there will be many smaller earthquakes (magnitude 3 and above) over the next week. Magnitude 3 and above events are large enough to be felt near the epicenter."
USGS Director Jim Reilly said the federal government has improved its process of predicting aftershocks.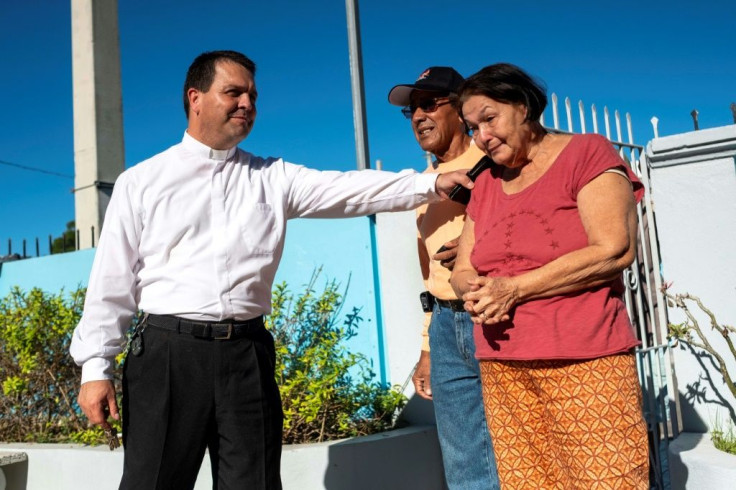 © Copyright IBTimes 2023. All rights reserved.