'Game Of Thrones' Coloring Book Is Real, And We Can't Wait To Bring New Life To 'The Red Wedding'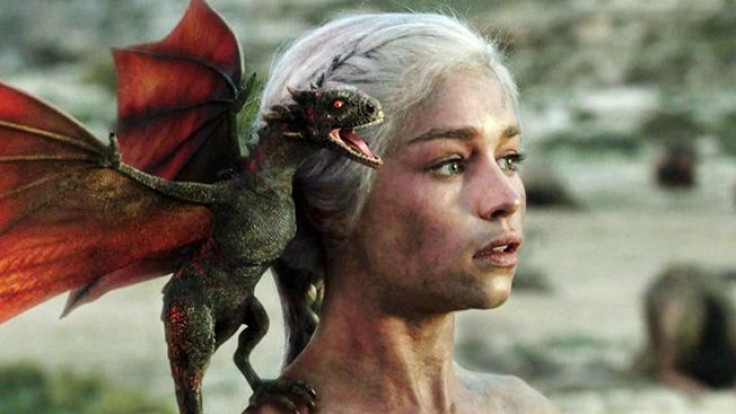 A show that features gratuitous violence and nudity may sound like an unlikely candidate for a coloring book, but a "Game of Thrones" one -- for adults -- actually makes a lot of sense. Whether it's the rich and varied world of Westeros, the numerous memorable scenes or the incredible characters, fans will have plenty of fun with a "Game of Thrones" coloring book.
Bantam Books will publish the "Game of Thrones" coloring book, to include 45 black-and-white illustrations from George R.R. Martin's "A Song of Ice and Fire" series, the Los Angeles Times reported. "Fantasy illustrators Yvonne Gilbert, John Howe, Tomislav Tomic, Adam Stower and Levi Pinfold," will contribute art to the coloring book, according to a Bantam statement to Time.
Intrepid fans have already made "Game of Thrones" crayon-friendly, with Team Art selling a book on Etsy, a dedicated coloring website, and a paperback by Thomas Carter that's available on Amazon. No scenes have been announced yet, but there's plenty of time to speculate before the coloring book's scheduled release in the fall. On the lighter side of things, there could be a scene where the Stark children find their direwolves or Ygritte and Jon Snow share a quiet moment. There's also the spectacle of the Battle of the Blackwater, the Battle of Castle Black or the scene before Ned's death. If the coloring book really wants to toy with emotions, it could have a Red Wedding scene so fans can relive -- and bring to life -- the deaths of Robb and Catelyn Stark.
This is just the latest in a trend of adult coloring books. Johanna Basford's "Secret Garden: An Inky Treasure Hunt and Coloring Book," "Balance: Angie's Extreme Stress Menders Volume 1" and "Adult Coloring Book: Stress-Relieving Patterns" are just three examples of existing coloring books for adults.
A "Game of Thrones" coloring book will not interfere with Martin's ability to finish the eagerly anticipated "The Winds of Winter," but the author remains a busy man. " I am wrestling with the Son of Kong (that is, working on 'The Winds of Winter'), trying to wrap up a final round of edits and revisions on the 23rd Wild Cards book ('High Stakes'), developing three new series concepts for HBO and Cinemax, hiring writers and directors for three short low-budget films I am hoping to produce based on some classic [science fiction] short stories (more on that in the months to come), making my way through the Hugo Packet to prepare to vote, looking forward to opening 'Jurassic World' at the [Jean Cocteau cinema] and to hosting a 10-author special event for the release of Steve Stirling's new 'Emberverse' anthology, 'The Change.'" Martin said in a blog post published Wednesday.
© Copyright IBTimes 2023. All rights reserved.