Pumpkin Shannon Gets Emotional Over Daughter's First Haircut: 'Little Moments Go By So Quickly'
KEY POINTS
Pumpkin Shannon got emotional when her 3-year-old daughter Ella had her first haircut this week
The reality star said the "little moments" had flown by so quickly as her daughter is now in preschool
Many fans were surprised to know that Ella is in preschool and agreed with Pumpkin's message
Lauryn "Pumpkin" Shannon got emotional after her daughter Ella Grace got her first haircut this week.
The 21-year-old reality star took to Instagram Friday to share 3-year-old Ella's latest milestone and explained why she was deeply moved by it. Pumpkin shared a series of snaps showing her daughter before and after she got her first haircut and accompanied it with a lengthy caption.
"Omg has today been filled with emotions. First, she started back preschool, and after school, I finally took her for her first haircut. She was so excited to get her hair done with mommy," she wrote.
The "Mama June: From Not to Hot" star continued, "Over this past year, Ella has evolved into such a well-developed child … [and] such a sweetheart. She never fails to put a smile on our face. Y'all just look how grown up she looks. I cannot stress it enough: ENJOY THE LITTLE MOMENTS. IT GOES BY SO [QUICKLY]."
Many fans were delighted to see Pumpkin's new post, and they also expressed their surprise after learning that the reality star's daughter is now in school.
"She's growing up so fast omg," one wrote.
"Preschool already?? Dang they grow up SO FAST," another commented.
"You are so right!!! Enjoy the naughty moments too because those will be missed," a third user added.
Pumpkin's latest update comes a few days after she finally showed off her post-baby body on the photo-sharing platform. She uploaded Tuesday her first full-body snap since having her second child, Bentley Jameson, in July.
In the snap she shared, Honey Boo Boo's sister was seen flashing a huge smile while sporting an orange sweater and a pair of denim jeans. She revealed in the caption that they were back to filming their family's reality show that day.
Although We TV has not issued a statement to announce the official renewal of "From Not to Hot" for Season 6, it's clear by now that the reality series is coming back to the small screen, based on Pumpkin's post and Mama June's previous social media update where she revealed that they have been filming some scenes for the show.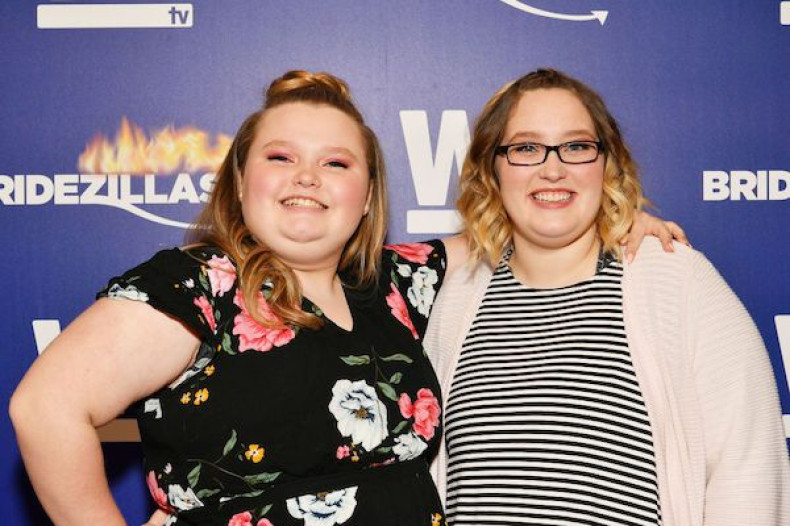 © Copyright IBTimes 2022. All rights reserved.