Mama June On Walking Away From '20 Years Of Toxicity': 'Most Amazing Feeling'
KEY POINTS
June "Mama June" Shannon opened up about moving on from "20 years of toxicity" on TikTok
The reality star admitted that she was "the most imperfect person" but said she was working on herself
The Shannon matriarch revealed that she's been spending more time with her family
June "Mama June" Shannon is opening up about the changes in her life now that she's moved on from her dark past.
The 42-year-old "Mama June: From Not to Hot" star took to TikTok Saturday to give her fans another update on her life after she decided to focus on herself after ending her long-term relationship with ex Geno Doak and overcoming her drug addiction.
"For the first time, I am strong. I love myself. I'm worth it. I'm the most imperfect person, and I'm OK with that because I'm working on me," Mama June said at the start of the clip.
The controversial matriarch then went on to share her recent realizations after "walking away from 20 years of toxicity and several relationships, whether it be friendships or romantic relationships." According to her, it "feels amazing to get that weight off your chest" after moving on from "those people."
Mama June also shared what she's been up to lately, revealing that she's been spending time with her kids, Alana "Honey Boo Boo" Thompson, 16, Jessica "Chubbs" Shannon, 24, and Lauryn "Pumpkin" Efird, 21, as well as her grandkids with Pumpkin, 3-year-old Ella Grace and 2-month-old Bentley Jameson.
Many fans were pleased to hear Mama June's latest update, especially after knowing that she's been spending more time with her family.
"You [are] doing a great job, mama. Keep it up. [You're] awesome and [I'm] glad you are enjoying time with your girls and grandbabies," one fan commented on her post.
"Great to hear. Self-love needs to come first. Otherwise, we attract the wrong people. Keep going June," another wrote.
In another post she shared on Friday, Mama June surprised her fans when she shared a clip of her and little Ella. Mama June and her granddaughter were seen making funny faces in the video, while the reality star talked about filming their reality show.
We TV has yet to officially announce the renewal of "Mama June: From Not to Hot" for Season 6, but it seems the new season is all but confirmed since aside from Mama June, her sister Joanne "Doe Doe" Shannon also revealed last month that they have started filming content for the show.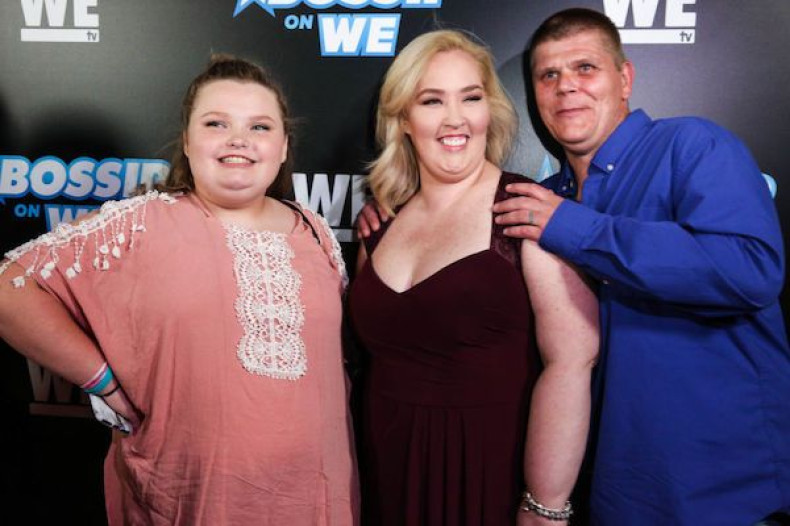 © Copyright IBTimes 2022. All rights reserved.