Pumpkin Shannon Shows Off Post-Baby Body On Instagram
KEY POINTS
Pumpkin Shannon shared her first full-body photo on Instagram after giving birth to her son
The reality star also revealed in the caption that they are back to filming their reality series
Fans were pleased to see Pumpkin's update and many of them said she looked amazing in it
Lauryn "Pumpkin" Shannon showed off her post-baby body on social media about two months after she gave birth to her second child with husband Josh Efird.
The 21-year-old reality star took to Instagram Tuesday to upload her first full-body snap since delivering her son, Bentley Jameson, in July.
In the photo, the mom of two flashes a huge smile while standing in front of her house's entry door. She is seen wearing an orange sweater and a pair of denim jeans.
"Back by popular demand," she wrote in the caption before dropping hints that they were filming some scenes for their family's reality show that day. "Photo creds — cameraman Danny."
Many fans were so pleased to see Pumpkin's latest update since she's been mostly inactive on the photo-sharing platform ever since she welcomed her son. They also showered her with praise for looking beautiful after her pregnancy.
"You look amazing!!! I hope you and the family are well," one fan wrote.
"You look great Pumpkin! Can't wait to have [you] back on my screen," another commented.
"You look so cute. Congrats on being a mommy to a cute little boy, too," a third user added.
The last time the We TV star updated her social media account was back in August when she celebrated her newborn son's 1-month milestone. She shared a series of snaps of baby Bentley and wrote a heartwarming message for him in the caption.
"Our sweet boy turned a month old on the 21st! Although he doesn't do much but sleep and make messy diapers, he sure does give good lovings. I can't wait to watch you grow more and more. Mommy, daddy, & big sister love you bunches," she wrote.
In another post she shared a week after giving birth, Pumpkin proudly showed off the "sibling love" between her two kids, Bentley and 3-year-old daughter Ella Grace. She uploaded a picture of Ella planting a kiss on her newborn brother's head at the time.
As of late, the family is working on an all-new season of their reality show. Pumpkin's mom, June Shannon, recently confirmed this in a video she shared on TikTok where she also admitted that she's been spending more time with her daughters and grandkids as they are filming Season 6 of "Mama June: From Not To Hot."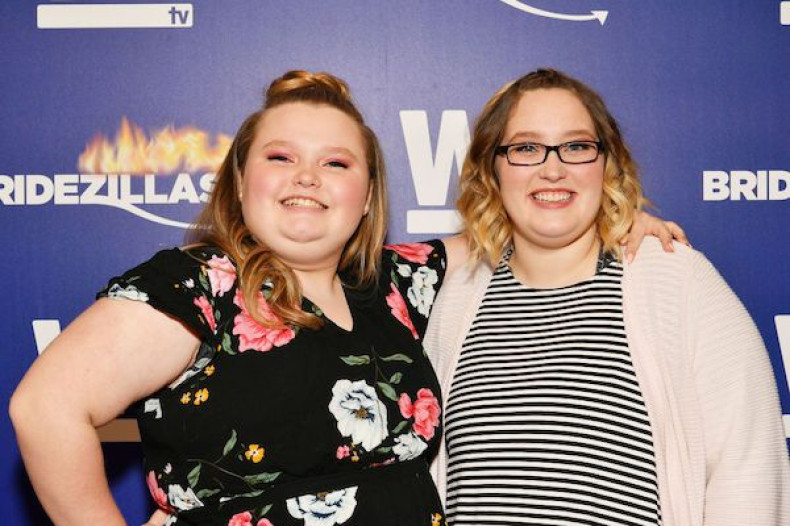 © Copyright IBTimes 2022. All rights reserved.