Q Lazzarus Death: 'Goodbye Horses' Singer Got Industry Break While Riding Taxi In A Blizzard
KEY POINTS
Q Lazzarus sang the hit song "Goodbye Horses" from "Silence of the Lambs"
The singer died on July 19 aged 61
Her death came to light only after someone noticed an obituary in a newspaper
Singer Q Lazzarus who recorded a song that transcended eras has died. For those who have missed out on her genius, she was the voice behind the cult hit "Goodbye Horses," which in the background as Buffalo Bill danced nude in front of the mirror in the iconic scene from "The Silence of the Lambs."
The singer died on July 19 aged 61. The news of her death came to light after someone noticed an obituary dated July 30 in Ashbury Park Press for a woman named Diane Luckey, which is the singer's birth name, reported Deadline.
"Diane Luckey, born in Neptune New Jersey, was granted her angel wings on Tuesday, July 19, 2022, after a short illness," the text read. "Funeral services will be held on Tuesday, August 2, 2022 at Jackson Funeral Home in Neptune NJ. Viewing 10:00. Service 11:00 a.m."
Filmmaker Eva Aridjis who was making a documentary on the introverted musician confirmed her death to Rolling Stone.
"Over the past three years, Q became one of my closest friends and we were in touch almost daily, sometimes to talk about the film or her music but mostly just to talk about our lives and everyday matters," Aridjis said in an email to the publication.
"Q had one of those life forces that you simply can't imagine being extinguished or ceasing to exist, because it was so vital and radiant and exuberant. Despite having had a very hard life, she was not jaded at all. On the contrary – she was full of enthusiasm, passion and humor. And she was also full of plans. At the time of her death, we were planning a 'comeback concert' with some of her original bandmates," she said.
Q Lazzarus faded from the public eye after struggling to bag a substantial launch or a record deal. She began her musical career in the 80s. The musician, who always sported a dreadlock, faced racism due to her choice of hairstyle, which kept her from securing a proper break, reported The Wrap.
She used to work odd jobs, which included driving a taxi. She reportedly landed the "The Silence of the Lambs" deal during one of her rides in the middle of a blizzard. Her customer happened to be director Jonathan Demme, who was impressed by her song "Candle Goes Away" that was playing on the stereo.
Demme used the song in his 1986 movie "Something Wild" and her song "Goodbye Horses" was used in "Married To The Mob," which was released three years before the Anthony Hopkins starrer. Demme also got Q's voice to feature in his 1993 film "Philadelphia" but the singer resorted to her hermit life before the movie was released.
"[N]ot even her best friends or bandmates knew what had happened to her," Aridjis said. No one knew her whereabouts for two decades.
In 2018, someone claiming to be the singer joined Twitter but Aridjis confirmed it wasn't her and Q was "very upset by that incident, where someone went online pretending to be her." The filmmaker met Q sometime in 2019 in a cab the latter was driving.
"Q had spent the past 20-plus years driving cars and buses, and couldn't wait to return to making music," Aridjis said.
The documentary "Goodbye Horses: The Many Lives Of Q Lazzarus" is scheduled to release in 2023.
Many industry peers and fans paid tribute to the singer on social media.
"Rest in Power Q Lazzarus. The demo was always the best version. Imagining her playing this demo in the taxi with Jonathan Demme and Arthur Baker. Rest is history," musician King Britt tweeted.
"There is no song on earth I have listened to more at about 5am steaming at someone's gaff than Goodbye Horses. The eternal banger. RIP Q Lazzarus," a Twitter user wrote.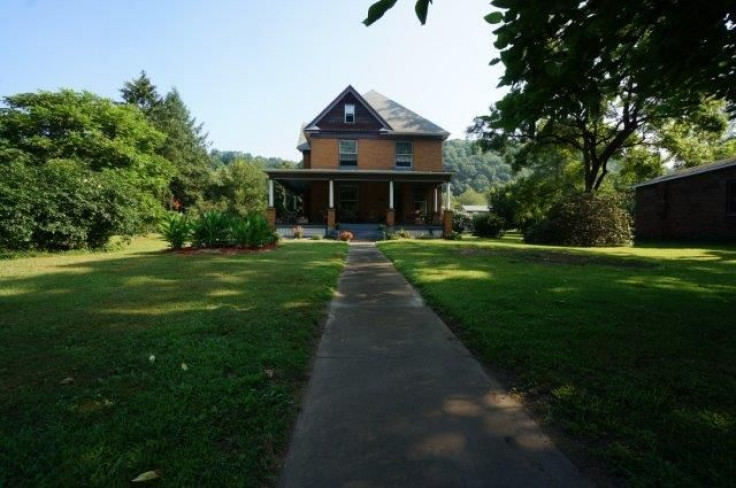 © Copyright IBTimes 2023. All rights reserved.
FOLLOW MORE IBT NEWS ON THE BELOW CHANNELS