QAnon Banned From Facebook, Instagram, Deemed A 'Militarized Social Movement'
KEY POINTS
Facebook has extended a ban on violent content to apply to all QAnon posts, groups, and users, effectively banning the movement from Facebook and affiliated platforms like Instagram
In their blog post, Facebook called the conspiracy theory a "militarized social movement" and said that even non-violent content linked to the group could lead to real-world harm
Facebook will also ban users posting the content or managing groups linked with the movement
Facebook has taken broad action against the QAnon conspiracy theory, removing even non-violent posts and groups from its platforms, including Instagram. A blog post update on Oct. 6 detailed stricter policies targeting the group and branding it a "militarized social movement."
Originally, its suite of penalties applied only to posts or groups explicitly advocating violence. Content that did so would be removed and harder to find through searches, with groups and users posting it banned.
Now those steps will be taken against anyone affiliated with the group.
"Starting today, we will remove any Facebook Pages, Groups and Instagram accounts representing QAnon, even if they contain no violent content," the post announced, "Pages, Groups and Instagram accounts that represent an identified Militarized Social Movement are already prohibited. And we will continue to disable the profiles of admins who manage Pages and Groups removed for violating this policy, as we began doing in August."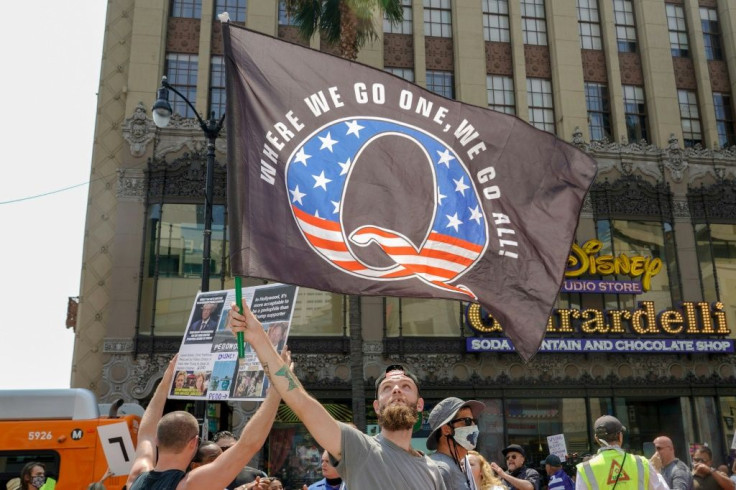 Facebook will also be dedicating its dangerous organizations operations team to proactively stop the rapidly adapting QAnon from gaining a foothold on its platforms.
"These are specialists who study and respond to new evolutions in violating content from this movement and their internal detection has provided better leads in identifying new evolutions in violating content than sifting through user reports," the update said.
While QAnon is often referred to as a conspiracy theory, its influence within the right-wing media and political ecosystem sets it apart from other simple delusions. Marjorie Greene, a shoo-in for a Georgie congressional seat, is a prominent advocate of the theory.
According to the BBC, at its most basic the conspiracy alleges that Donald Trump is under attack from a network of sex traffickers and deep state actors intending to ruin him and then create a new world order. It's an ideologically diverse movement, with individuals frequently steeping it in Christian imagery, apocalyptic themes, and thinly veiled or not-veiled-at-all antisemitism.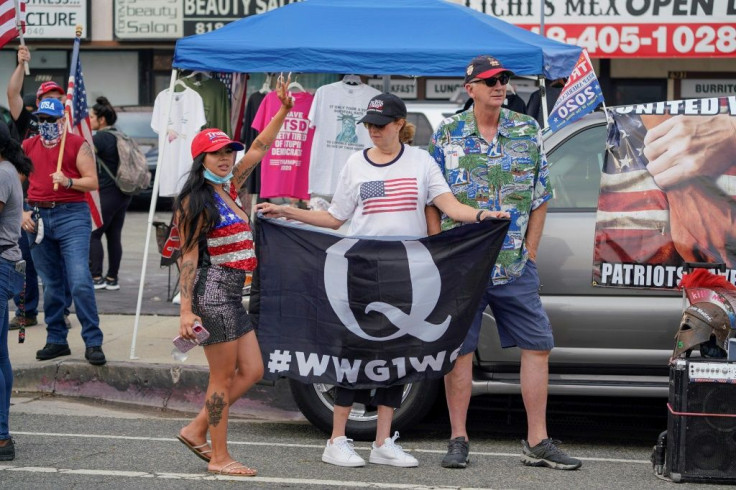 QAnon made headlines in 2017 due to its overlap with Pizzagate, a conspiracy theory that motivated an otherwise ordinary father of two in North Carolina to hold up Comet Ping Pong pizza at gunpoint in a search of a secret child sex dungeon. Edgar Welch's search was unsuccessful as Comet Ping Pong has no basement or child sex slaves, and he surrendered to authorities.
QAnon likewise often employs violent language and calls to arms. Facebook noted this in its original announcement, writing: "We already remove content calling for or advocating violence and we ban organizations and individuals that proclaim a violent mission. However, we have seen growing movements that, while not directly organizing violence, have celebrated violent acts, shown that they have weapons and suggest they will use them, or have individual followers with patterns of violent behavior."
© Copyright IBTimes 2023. All rights reserved.