Queen Elizabeth Awards Duchess Camilla Highest Honor For Services To Royal Family; Twitter Reacts
KEY POINTS
Queen Elizabeth appointed Camilla, the Duchess of Cornwall, a Royal Lady of the Order of the Garter
Duchess Camilla's recognition received mixed reactions on Twitter
The Order also includes the Queen and several senior members of the royal family, including William and Charles
Queen Elizabeth II has awarded Camilla, the Duchess of Cornwall, the highest honor possible thanks to her service to the sovereign.
The Queen announced Friday that Duchess Camilla, who has served the monarchy since her marriage to Prince Charles in 2005, would become a Royal Lady of the Order of the Garter, People reported.
Queen Elizabeth also appointed Baroness Valerie Ann Amos a Lady Companion and gave former Prime Minister Tony Blair the title of Knight Companion of the Most Noble Order of the Garter. The appointments are effective Jan. 1.
Founded by King Edward III in 1348, the Order of the Garter is the most senior order of knighthood in the British honors system.
Membership of the order is limited to the sovereign, the Prince of Wales and 24 companions. The order also includes supernumerary knights and ladies, which include members of the British royal family.
The 24 companions are personally chosen by the Queen in recognition of their work. Those selected have held public office, contributed to national life or personally served the monarch.
In addition to the Queen, who is Sovereign of the Garter, and Duchess Camilla, other members of the Order include Prince William, who was made a knight in what is the most senior order of chivalry in the U.K. in 2008, as well as Prince Charles.
Prince Philip and Sir Winston Churchill were also bestowed with the honor in their lifetimes.
Duchess Camilla's appointment to the Order of the Garter received mixed reactions on Twitter, with some bringing up her past affair with Prince Charles when he was still married to Princess Diana.
One Twitter user suggested that it was "another wrong step" for the royal family, while another called it "shameful."
"Once a mistress, always a mistress," a third person commented.
"Fascinating how the infidelity partner becomes 'anointed' by the Queen. Where is all the concern about appearances and impropriety?" another user opined.
However, many others praised Duchess Camilla for her work and dedication over the years.
"People really need to let go of the past. Camilla is lovely," one netizen wrote, while another said, "Well deserved. Congratulations, Duchess of Cornwall."
"[Camilla] has been loyal and served the Queen well since her marriage to Charles. She didn't cry when she was told no church wedding. She took what she could get for the man she loved! Let bygones be bygones!" another user commented.
"She very much deserves it. She stood calmly through the years of sheer hate and mean tabloids. Never complained, never wanted to be the victim. She earned her stripes, does her job wonderful," another netizen added.
A grand procession of the knights takes place at Windsor Castle every June. They are accompanied by a marching band and Officers of the Order, all in grand ceremonial dress.
The Order of the Garter ceremony, which is hosted by the Queen, is one of the grand high points in the royal calendar.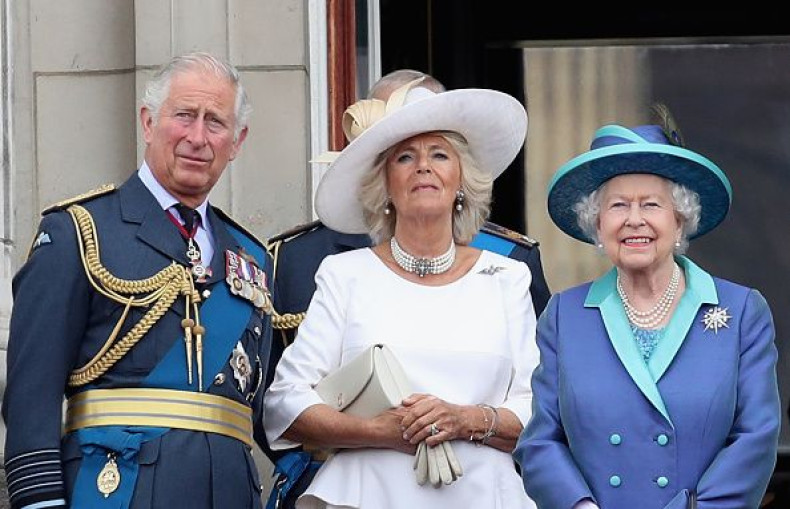 © Copyright IBTimes 2022. All rights reserved.