Queen Elizabeth Criticized Kate Middleton's Lifestyle Before Marriage For This Reason
Kate Middleton is seen as the picture of grace and decorum these days as she continues to blossom in her role as a future Queen consort. However, it appears she had to win over one very big critic before she became the Duchess of Cambridge—Queen Elizabeth.
According to royal biographer Kate Nicholl, prior to the time when Middleton was engaged to Prince William, Queen Elizabeth criticized her future granddaughter-in-law because she reportedly lived a lavish lifestyle that was unbecoming of a member of the royal family—especially since, at the time, she was not working a full-time job.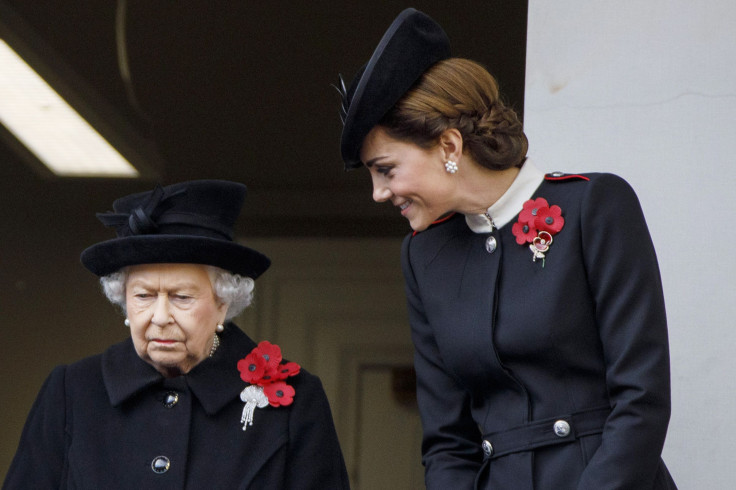 "If Kate was not with William at Balmoral then the couple were skiing or holidaying on Mustique," Nicholl said. "Britain was now in recession and such frivolous displays of wealth were unpalatable to the Queen. She is one of the hardest-working Royals, despite her age, and that a future member of the family was without a full-time job was unacceptable to her."
As a result, the queen reportedly set things up so Middleton would begin to fix any negative image she may have projected by getting her started with charity work, and the method reportedly helped.
"The Queen has quietly suggested that Kate affiliate herself with a charity and, by September, she was involved with Starlight, which works with seriously and terminally ill children," Nicholl said.
Since then, Middleton has not only gone on to marry Prince William and have three children with him, but she has also become the patron of 16 charities total, according to her biography page on the royal family website.
© Copyright IBTimes 2023. All rights reserved.