Queen Elizabeth Disapproved Of Prince Charles, Camilla's Relationship? Royals Had 'Cold War'
Queen Elizabeth II and Camilla Parker-Bowles' relationship may not be the best as the monarch reportedly did not approve of the latter's romance with Prince Charles.
Tom Bower claimed in his book, "Rebel Prince: The Power, Passion and Defiance of Prince Charles," the monarch did not support the Duke and Duchess of Cornwall's relationship. The author added that there was a cold war among the members of the royal family because of their affair.
Her Majesty reportedly did not want to see Camilla in any royal function. Queen Elizabeth II "actively disapproved" of Prince Charles' girlfriend, even if both were already divorced at the time.
In the summer of 1998, the Duchess of Cornwall was reportedly annoyed with Prince Charles' continued insistence that she keep a low profile. According to Bower, she apparently wanted to meet Prince William and Prince Harry and join the future king on holidays. She couldn't understand why they could not appear in public together when it had been almost a year since Princess Diana's death.
However, Prince Charles knew that he could not bring his romance with Camilla to the open without the Queen's approval. Princess Margaret sympathized with her nephew and interceded. But Queen Elizabeth II insisted that she didn't want to meet Camilla or talk about her.
Prince Charles came to a point where he couldn't take his mother's cold treatment to his lady love. He reportedly approached her one night while she was in her sitting room at Balmoral. The next-in-line to the throne requested his mom end her antagonism toward Camilla.
According to Bower's claims, the monarch had drunk several martinis at the time and did not give in to his request. Queen Elizabeth II vented her anger at her son for lying about his relationship. She called Camilla a "wicked woman" and added, "I want nothing to do with her."
Prince Charles and Camilla had a hard time earning everyone's support, especially after Princess Diana's infamous Panorama interview in 1995. "There were three of us in the marriage so it was a bit crowded," the late Princess of Wales famously said.
"Those two are the most selfish people I've ever met," Robert Fellowes, Queen Elizabeth II's private secretary, said of Prince Charles and Camilla.
But the Duke and Duchess of Cornwall were persistent in their relationship. They were eventually allowed to get married in a registery office to limit the royals' embarrassment.
Following their wedding, Clarence House announced that Camilla will not be called queen but HRH The Princess Consort when Prince Charles takes over the throne. However, this statement was recently removed from her biography and Q&A page.
Bower also stated that Camilla is not threatened by Kate Middleton winning the public's affection because she knows she will be the first commoner queen.
"For her part, Camilla was unconcerned about Kate taking the limelight," Bower wrote. "Camilla also dismissed the presumption that Kate would be the first commoner Queen. 'That'll be me,' she'd say with a laugh."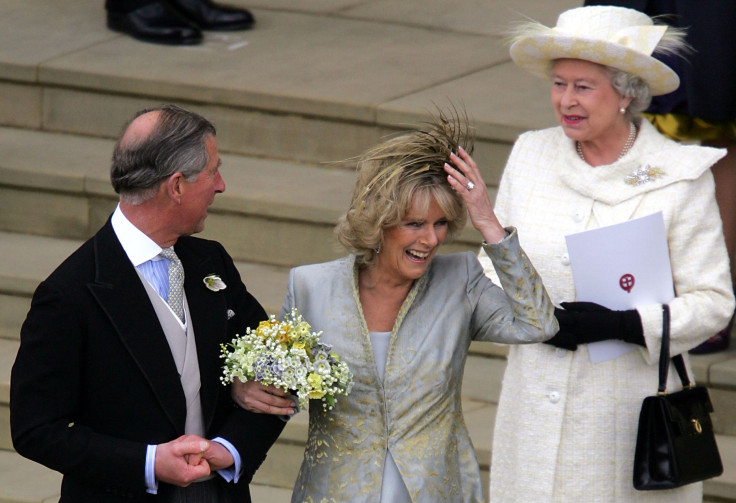 © Copyright IBTimes 2023. All rights reserved.
FOLLOW MORE IBT NEWS ON THE BELOW CHANNELS