Queen Elizabeth May Not Give Meghan Markle, Prince Harry's Baby A Royal Title
Meghan Markle and Prince Harry's baby may not receive a royal title.
Royal expert Imogen Lloyd Webber spoke with People Magazine's "People Now" show and shared her thoughts about the Duke and Duchess of Sussex's royal baby. According to her, it's very likely that Prince Harry and Markle would follow Princess Anne's route. The Princess Royal's children, Peter and Zara Phillips, are great-grandchildren of the monarch, but they are further down in the pecking order. Her Majesty apparently opted not to give them royal titles because "monarchy needs to be slimmed down."
"I could see Meghan and Harry, actually bearing in mind Meghan is an American and Harry has mixed feelings about being a royal, going for no royal title at all," Webber said.
"At the moment this baby cannot be a prince or a princess, the Queen would have to allow that," she continued. "I cannot see the Queen doing that."
Webber added that if ever Prince Harry and Markle's baby were to receive a royal title, it would be either Earl of Dumbarton, if they are having a boy, or Lady Mountbatten-Windsor for a girl.
If Prince Harry and Markle's baby doesn't receive a royal title, this might not be a big deal for the couple as both are reportedly keen on giving their brood a normal life. There have been rumors about the Duke and Duchess of Sussex leaving their royal family life ahead of their baby's arrival.
According to OK! magazine, Prince Harry and Markle were willing to turn their backs on the monarchy and give up his $150 million trust fund. The couple just wanted to be away from the royal spotlight.
Gossip Cop debunked the rumors, saying that if Prince Harry gives up his title and trust fund, he "would neither have money to support his wife and baby nor a home anymore in Kensington Palace in which to shelter them."
Apparently, Prince Harry and Markle didn't leave the royal family, but they are moving out from Kensington Palace and will live at Frogmore House in Windsor. Also, they will now be based at Buckingham Palace.
Meanwhile, it's true that Prince Harry wanted to give up his royal life even before he met Markle. Royal biographer Penny Junor described Prince William's brother a "reluctant royal." However, he had a change of heart after Queen Elizabeth II convinced him to continue his royal duties.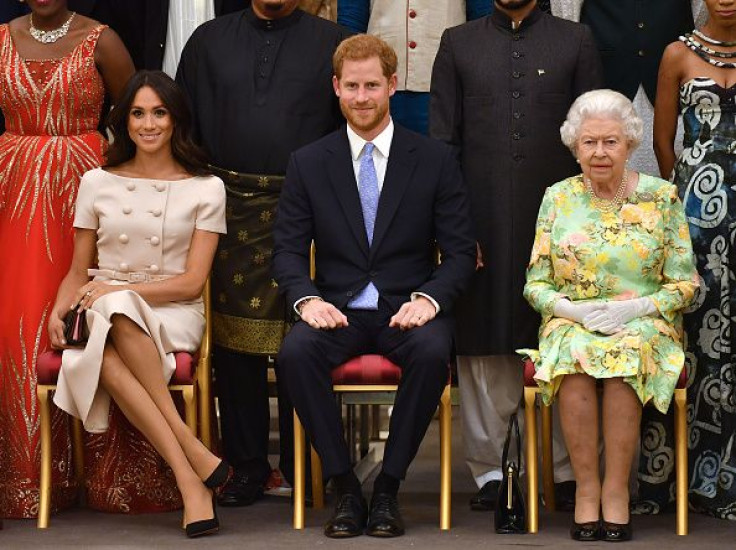 © Copyright IBTimes 2023. All rights reserved.