Queen Elizabeth Shockingly Loves Bargain, Spending Habits Very Different From Queen Mother
Queen Elizabeth II's spending habits are very different from the Queen Mother.
The Queen's royal dressmaker Angela Kelly made several shocking revelations about the monarch in her new book "The Other Side of the Coin: The Queen, The Dresser and the Wardrobe." Although the 93-year-old royal owns a vast collection of priceless jewels, the monarch is actually a penny pincher at heart.
Kelly who worked for Her Majesty for 25 years revealed that she regularly checked out the "bargain basket" when she looked for fabric for the Queen's next ensemble. She also shared an anecdote when she almost missed her flight for claiming a tax back on fabric she purchased for the monarch in Singapore.
"I shouted over the plane's engine a phrase I'm sure the Queen does not hear very often, 'I've got your tax back!" Kelly wrote. "The look on the Queen's face was priceless as I handed her the tax refund."
Considering what Kelly shared, the Queen's spending habits are very different from her own mom. When Meghan Markle joined the royal family, the duchess was slammed for overspending in her wardrobe. However, in the 2019 documentary "Secrets of the Royal," Markle's spending habits were actually "pale" in comparison to the Queen Mother.
Royal correspondent Ingrid Seward said that the Queen's mother wanted to look wonderful and be wonderful. She wanted the people to really enjoy themselves. She even threw riotous dinner parties where everyone would drink the finest wines.
Katie Nicholl also added that the Queen Mother's lucky guests stayed at Royal Lodge where their clothes were packed in tissue paper by royal aides. Their cars were also waxed and polished.
Nicholl added that due to the Queen Mother's spending, Queen Elizabeth II had to subsidize her living. Queen Mother's spending was so great that it amounted to $2.6 million a year.
In related news, Kelly also shared the Queen's surprising encounter with Michelle Obama when the monarch broke protocol by giving the former first lady of the United States a hug. According to Kelly, it was a natural instinct for the Queen to show affection and respect for another great woman before adding that there was no protocol that must be adhered to during that meeting.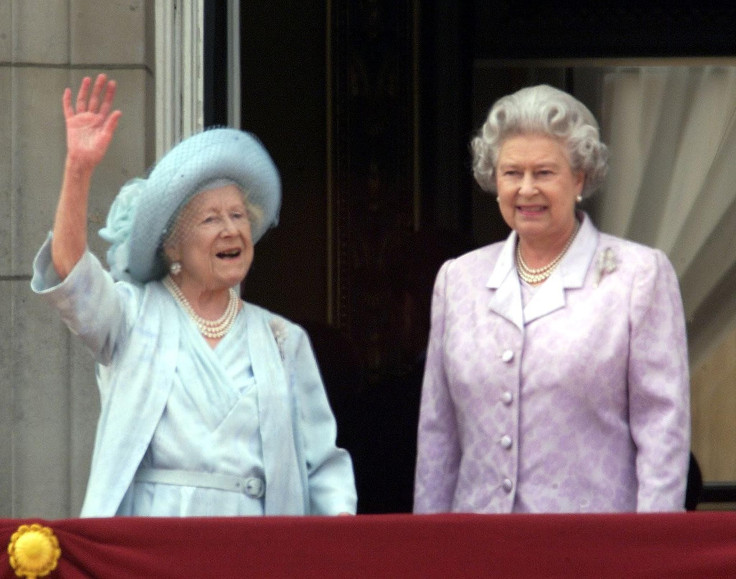 © Copyright IBTimes 2023. All rights reserved.