Is Queen Elizabeth Thankful To The Middletons After Being At Wit's End?
A royal expert wonders if Queen Elizabeth II is thankful to the Middletons.
Ingrid Seward penned an article for The Sun on how Kate Middleton's family was an asset to her. The royal biographer recalled how the monarch was at her wit's end when three out of her four children's marriages ended in divorce.
Queen Elizabeth II was wondering what had gone wrong with Prince Charles and Princess Diana, Princess Anne and Mark Phillips, and Prince Andrew and Sarah Ferguson that their marriages did not work. The Queen was so clueless that she sought the advice of her mom, Queen Mother.
"You take these children from broken homes and give them a family life and all they do is throw it back in your face. Don't worry, it is a different generation and there is nothing we can do," the Queen Mother reportedly told her daughter.
Thankfully, the Queen did not encounter the same concern in Middleton. Unlike Princess Diana, Ferguson and Meghan Markle, Middleton's family is united and are very supportive of her.
"I often wonder if, when the Queen says her prayers at night now, she says: 'Thank god for the Middletons!'" Seward added.
According to previous reports, the Queen urged Prince William to choose his bride carefully because she doesn't want any other divorce while she reigns. The Duke of Cambridge took his time, prompting Middleton to wait for almost a decade before the royal proposed to her. Due to the long wait, the duchess earned the nickname " Waity Katie." Middleton despised the moniker, but in the end, she got her prince charming.
Many felt that Prince William made a better choice in choosing his wife compared to Prince Harry due to Middleton's background.
"Kate's stable background instilled in her a natural confidence, which has helped her so much in royal life. She never felt unloved and insecure as Diana and Fergie did when their mothers fled the marital home – Fergie felt it was her fault her mother had left, and thought herself fat, unattractive and unworthy of her royal position," Seward wrote.
Meanwhile, the Duchess of Sussex has a dysfunctional family. Her father and half-siblings have graced various interviews making outrageous claims against her. At present, Markle is not on speaking terms with her own father, half-sister and half-brother.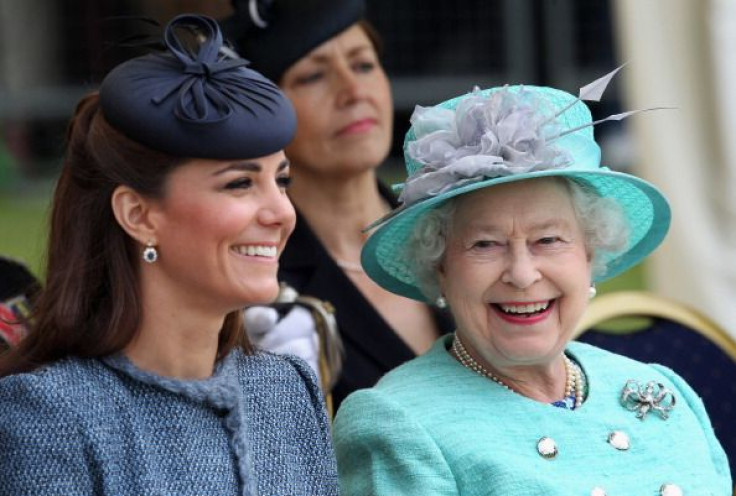 © Copyright IBTimes 2023. All rights reserved.