Queen Elizabeth Vetoed Meghan Markle, Prince Harry's Independence For This Shocking Reason
Queen Elizabeth II vetoed Meghan Markle and Prince Harry's wish to be entirely independent.
A few days back, it was reported that the monarch rejected the Duke and Duchess of Sussex's wish to have their "total royal freedom" following their request to separate their household from Prince William and Kate Middleton.
Prince Harry and Markle reportedly wanted to have an autonomous household and Queen Elizabeth II and Prince Charles aren't supportive because they don't want that to happen.
Speaking on New Idea's royal podcast, royal commentator Angela Mollard shared her thoughts about the issue. For her, the monarch's decision could be due to this shocking decision — Markle's celebrity status.
According to Mollard, the Duke and Duchess of Sussex's idea is great, but they need to be very careful since the attention that they should get should only be appropriate based on their hierarchy.
"So, the Queen obviously gets number one spot, then Prince Charles and then, of course, Prince William," Mollard said.
Mollard added that Markle has the ability to spin gold and is positioned similar to Amal Clooney and Angelina Jolie, so she could overshadow the royal family.
"I think this is how I see it, that the Queen has vetoed this because this is a family and they have to work together as a team and their communication and PR department have to liaise together. What she has done is said 'you are not setting this department up out at Windsor, which is where Frogmore Cottage is, it is part of the Buckingham Palace press team.'"
Mollard considered the Queen's decision as "quite normal." For her, it's just right that Queen Elizabeth II keeps a normal strong arm and guides the members how they are going to operate because they are not allowed to go rogue. The royal family needs to be cohesive.
Prince Harry and Markle will be moving closer to Queen Elizabeth II following their split from the Duke and Duchess of Cambridge as they will now be based at the Buckingham Palace. The fab four who used to share the same staff will have their separate teams.
According to Russell Myers, all the staff chose to work with the Duke and Duchess of Cambridge including Jason Knauf, who played a big role at the Duke and Duchess of Sussex's royal wedding. As of late, Prince Harry and Markle need an "awful lot of staff" to build themselves.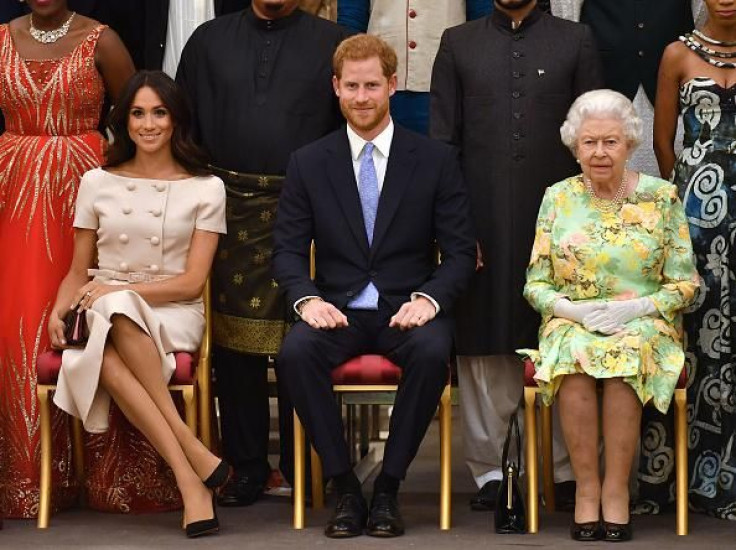 © Copyright IBTimes 2023. All rights reserved.