Prince William Told Kate Middleton's Dad Michael This Joke During Royal Wedding
Prince William cracked a joke to Kate Middleton's father during his royal wedding with his daughter.
According to Marcia Moody in her 2013 book " Kate: A Biography," the Duke of Cambridge cracked a joke at the altar when his bride arrived with his father-in-law. Prince William reportedly turned to Michael Middleton and said, "Just a quiet family wedding!"
Middleton's dad replied that he wasn't nervous because his daughter was with her. Michael even told the groom that "it felt like a dream" until he opened the newspaper the day after the Duke and Duchess of Cambridge's royal wedding.
Just like Prince Charles and Prince Harry, Prince William complimented Middleton when she arrived at the altar. The future king told his bride, "You look beautiful," when their eyes met.
The Prince of Wales said the exact words to Princess Diana on their wedding day. Meanwhile, the Duke of Sussex told Meghan Markle that she looked "amazing" before biting his lip, adding that he was so lucky during their royal wedding.
Prince Harry was also looking back at Middleton as she walked down the aisle. He then reported back to his brother saying, "Right, she is here now." Not contented, he also teased his brother about his beautiful wife-to-be at the time.
"Well, she looks beautiful, I can tell you that," Prince Harry told his older brother, Prince William.
Prince Harry was very close to Prince William and Middleton before Markle joined the royal family. On their wedding day, he surprised his brother and sister-in-law with a by arranging a short drive back to the Clarence House for the newlyweds using Prince Charles' beloved open-topped Aston Martin Volante. The car was decked out in balloons, red white, and blue streamers, and a JU5T WED number plate.
Prince Harry also gave a heartwarming speech during the reception. The Duke of Sussex said that Prince William and Middleton's decade long romance was his inspiration which made the bride shed a tear.
Prince Harry was supposed to mention Middleton's "killer legs" on his speech, but his then girlfriend Chelsy Davy advised him to delete it as it might embarrass the bride.
Camilla Parker Bowles also revealed that Prince Harry brought a wiggly worm to keep the children amused and behaved when they took Prince William and Middleton's official wedding photos.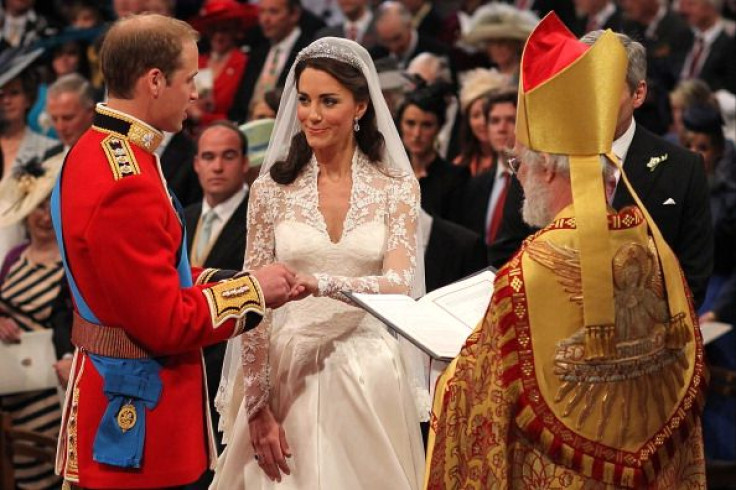 © Copyright IBTimes 2022. All rights reserved.
FOLLOW MORE IBT NEWS ON THE BELOW CHANNELS