Queen Elizabeth Wants These Princess Diana Photos Buried Which William, Harry Treasure
Queen Elizabeth II and the royal family reportedly wanted these Princess Diana photos buried, which Prince William and Prince Harry treasured.
The Princess of Wales had a set of photos that many considered iconic. The shots were taken in the spring of 1997 by internationally-renowned photographer Mario Testino for the cover of Vanity Fair in June.
In the shots was the newly divorced Princess of Wales like she had never been seen before. She looked "sexy, carefree and happy." Her image was a stark contrast to the woman who two years before had sat down with Martin Bashir for a TV interview.
According to Daniela Elser of News.com.au, Princess DIana's shots were "more powerful" and were a declaration of independence. It was something that Queen Elizabeth II and the royal family reportedly wanted to be buried.
"The looks she throws at Mario are so warm and confidential they may be her most revealing statements since the divorce," high-profile journalist Cathy Horyn wrote.
The iconic images were Princess Diana's most intimate shoot ever and were the last official portraits ever taken of her. At the time, the People's Princess was carving out a new identity for herself as a global advocate and ambassador.
"It was a new period in her life, you could feel an energy between her joy or happiness," Testino said. "I wanted to show her joy and excitement."
While the royal family wanted the photos to be buried, Prince William and Prince Harry treasured those photos. They were attached to it because it reminded them of the fact that their mom, Princess Diana, "died right at the point she was finally achieving the most elusive of quarries, true happiness, after decades of heartbreak and rejection."
In related news, a throwback photo of Princess Diana jumping from a train has resurfaced. Netizens were surprised and shocked after seeing the pictures. They found Princess Diana sporty enough to do it. However, they were disappointed that they didn't provide steps for the royals.
"Did she have to jump? She was such a sport. But there should've been a step for her," one royal fan wrote.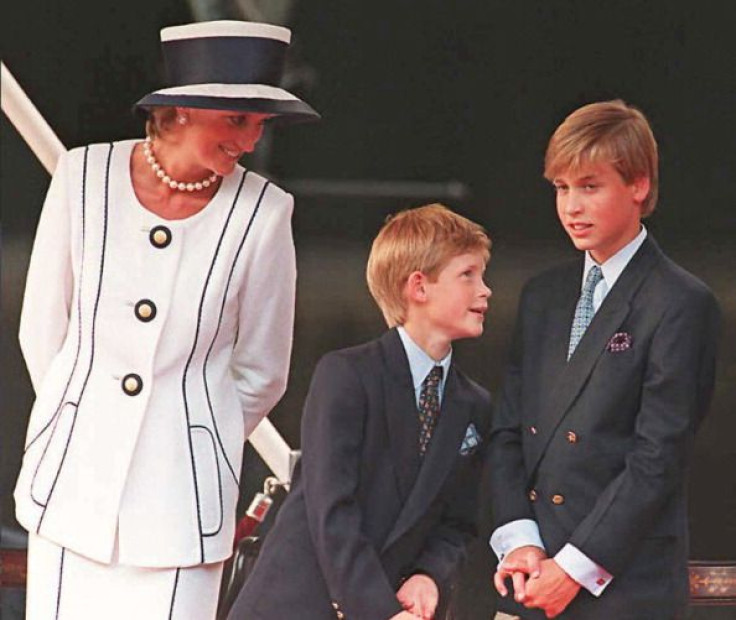 © Copyright IBTimes 2023. All rights reserved.