Queen Elizabeth Will Skip This Part Of Prince Harry, Meghan Markle's Wedding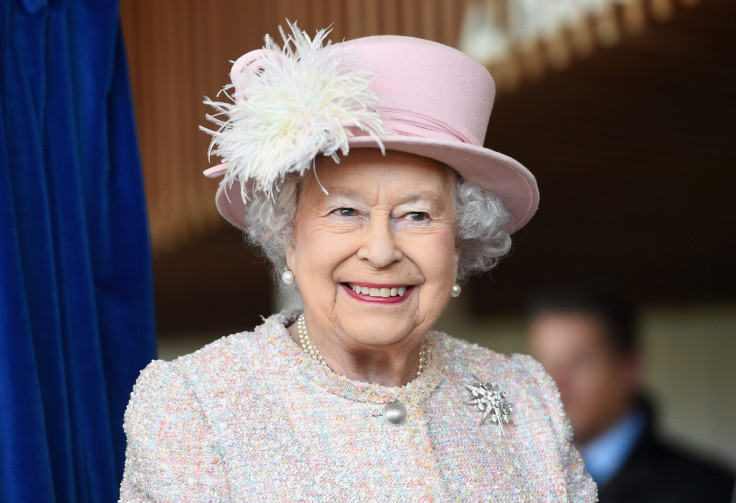 Queen Elizabeth II is very supportive of Prince Harry and Meghan Markle's romance, but she might skip some parts of their royal wedding.
The monarch has a close bond with her grandson. In fact, according to a source, Her Majesty could never say "no" to Prince Harry. However, according to Katie Nicholl, the queen will not attend the evening reception of Prince Harry and Markle's nuptials.
"Don't forget she's hugely close to her grandson. They have a very special relationship. She is thrilled to be seeing Harry settle down and finally marry. She's going to want to be a very important part of that day and indeed she will," Nicholl said (via InStyle). "But I think when it comes to the evening reception and certainly the party, if the Spice Girls are performing then, I don't think the queen's going to be on the dance floor."
According to an insider, Queen Elizabeth II offered Markle a tiara to wear for her big day as an engagement gift. However, at the time, it remains unknown what headgear the "Horrible Bosses" actress will wear on her wedding.
Among Markle's choices would be the Strathmore Rose tiara, Spencer tiara and the Queen Mother's Cartier Bandeau headgear. It's also possible that a new one will be specially created for her.
"The connection to the Queen Mother (who first owned it) and the Queen (who owns it now) would be a lovely touch. I wouldn't be surprised, though, if Meghan wears a new piece acquired just for her," said Ella Kay, who runs the blog The Court Jeweller.
Meanwhile, the "Remember Me" actress is set to receive a special gift ahead of her royal wedding with Prince Harry. Markle will have her own royal coat of arms that will be designed to identify her. It might include yoga, acting, fashion, her ancestry and other passion.
In related news, a new survey revealed that the public wants to see Prince Harry and Markle on the next British banknotes. Queen Elizabeth II's face has been printed on the notes since the 1960s. When Prince Charles takes over the throne, new bills and coins will be released featuring the new monarch and many want to see Prince Harry and Markle on it.
© Copyright IBTimes 2023. All rights reserved.