Meghan Markle May Wear Any Of These 4 Tiaras During Royal Wedding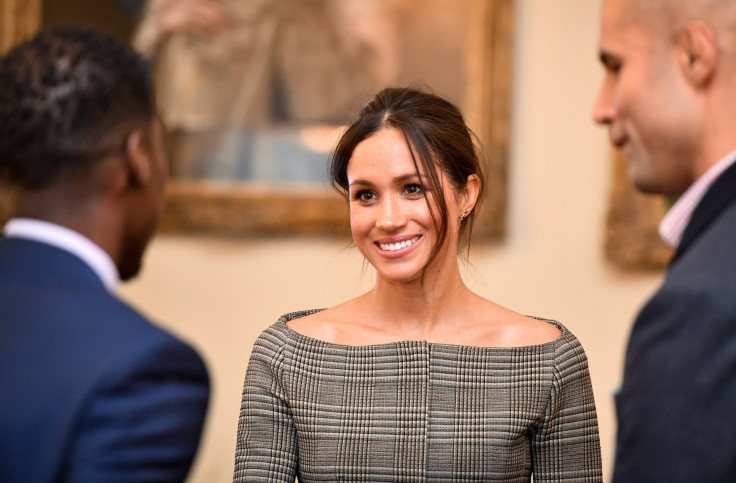 Meghan Markle is expected to wear a tiara on her big day.
Queen Elizabeth II has a vast collection of tiaras and other head accessories that Prince Harry's bride-to-be can use during their royal wedding. And an insider recently claimed that the monarch will give the "Suits" star access to her jewelry vault and allow her to choose a tiara to wear on her big day.
Here are some of the tiaras that Markle can choose from for her special day, according to Town & Country.
Strathmore Rose Tiara
The Strathmore Rose tiara features rose-cut diamonds. This was originally presented to the Queen. The Duchess of York opted to wear this on her wedding day.
"The classical inspiration of some of these jewels were simple garlands of flowers, so brides do tend to favor this design in wreaths made of precious metals and gemstones," Geoffrey Munn, London jewelry expert, told T&C earlier this year.
Spencer Tiara
Princess Diana wore this accessory when she walked down the aisle to tie the knot with Prince Charles. This is not part of the royal collection as this belongs to the Spencer family. But royal expert Ingrid Seward said that Markle can wear it if she wants to.
"Diana was very proud of her Spencer heritage and I think Harry will like his future bride to carry this tradition on," Seward told US Weekly. "She will not own the tiara but will have the choice to wear it if she wants to."
This tiara is another good choice for Markle. Wearing this headgear is a good move for the future royal as she would be paying tribute to her late mother-in-law.
Queen Mother's Cartier Bandeau
This tiara would be a striking choice for Markle. Ella Kay, who runs the blog The Court Jeweller, prefers this headgear for Markle.
"I'd love to see Meghan wear the Queen Mother's Cartier Bandeau, which is made of three gem-set bracelets on a bandeau frame. It's modern and sleek, but it's also a royal heirloom packed with diamonds," she said. "The connection to the Queen Mother (who first owned it) and the Queen (who owns it now) would be a lovely touch. I wouldn't be surprised, though, if Meghan wears a new piece acquired just for her."
A New Tiara
According to Kay, it's possible that a new tiara will be commissioned for Prince Harry's fiancée.
Whether or not she chooses an old or new piece, chances are high that Markle will wear some kind of head accessory on her wedding day as every royal bride has worn one since 1930. If Markle opts to forgo the tiara, she can wear a custom piece ornament in her hair.
Prince Harry and Markle will tie the knot on May 19 at St. George Chapel in Windsor Castle. The ceremony will begin 12 p.m. UK time (7 a.m. EST). The newlyweds will then depart from the castle and have a horse carriage procession at 8 a.m. EST.
© Copyright IBTimes 2023. All rights reserved.