Queen Elizabeth's Shocking Reaction To Princess Diana's Accident; Suspected It Was Murder
Queen Elizabeth II suspected that Princess Diana was murdered.
The Princess of Wales was killed in a horror car crash. Queen Elizabeth II's first reaction was revisited in Channel 5's documentary "Paxman on the Queen's Children." According to royal biographer Ingrid Seward, the Queen immediately questioned whether it was murder.
"The Queen came out of her bedroom, clutching a hot water bottle, and her first reaction as that someone had greased the brakes," Ingrid said in the documentary.
Generally speaking, putting grease or oil in rear brakes could cause the mechanism to fail since this would interfere with friction. This would then result to the car's inability to stop even when the driver steps on the brakes.
Prince Charles reportedly fell apart after learning about his ex-wife's death. He knew that he would be blamed.
"He knew instantly that this was terrible, that he would be blamed for the death of Diana," Tina Brown, author of "The Diana Chronicles" said in the documentary.
Princess Diana's former butler Paul Burrell revealed that the People's Princess herself suspected Prince Charles of plotting an automobile accident to kill her. The late Princess of Wales feared for her life and was thinking that the Prince of Wales wanted her dead, so he could marry Camilla Parker Bowles.
Prior the accident, Princess Diana would leave notes on Burrell's desk for him to read it in the morning. The ex-butler confessed that it was "spooky" because she predicted her death nine months before it happened.
Princess Diana's eerie premonitions about her death started after Gianni Versace was murdered. Princess Diana was convinced that if she would be killed it would be in a small plane, in a helicopter or in a car.
Following Princess Diana's death, the Queen and Prince Charles argued about her body. The Prince of Wales wanted to fly to Paris to bring back her body there. But the monarch wasn't supportive of the idea because Prince Charles was an ex-husband and had no right to be there. He was just the father of her sons.
However, Prince Charles refused to listen to his mother. "Charles fought harder for Diana than he had ever fought for her in her lifetime," Richard Kay said. Eventually, the Queen agreed and allowed Prince Charles to fly on the royal plane.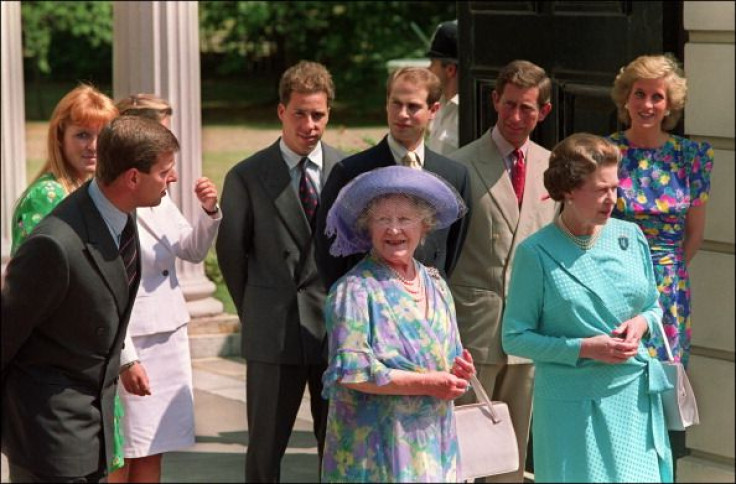 © Copyright IBTimes 2022. All rights reserved.
FOLLOW MORE IBT NEWS ON THE BELOW CHANNELS