Racer Turned Porn Star Renee Gracie Gives Her Secondhand Mustang A Makeover [WATCH]
KEY POINTS
Renee Gracie gave her red Mustang a makeover
The porn star purchased a new Mercedes-AMG GT in cash last month
Gracie said she actually found Dave Reynolds' controversial comment funny
Renee Gracie didn't forget her secondhand red Mustang despite having a brand new Mercedes-AMG GT, which she purchased in cash last month. She even splurged on it by giving it a makeover.
On Tuesday, the racer turned porn star shared new photos of her Mustang that is now yellow in color on Instagram. Gracie is very pleased with the new look of her vehicle.
"Here she is! My baby got a makeover and I love it! Thank you so much to @gangstawrapsbrisbane for making it happen," she wrote in the caption.
Gracie hired Gangsta Wraps, a premier auto styling salon, to give her Mustang a new look. The brand offers vinyl wraps, styling and modifications. She shared a clip taken during her car's makeover on YouTube and praised the staff of the company for their "amazing" work.
"That's right, I had the balls to wrap my 2016 Ford GT Mustang Fluro Yellow. Thanks to the guys at Gangsta Wraps for the amazing job!" Gracie wrote.
Gracie also appeared in the video and talked about her impression of her car after the makeover.
"I love it," she said after seeing her Mustang.
"Yeah, it is exactly what I wanted, exactly what I envisioned and yeah, it's cool to be driving around in something that not a lot of people are driving around in."
Last month, Gracie purchased a new Mercedes-AMG GT for $350,000 and paid it in cash. The former female professional V8 Supercars driver chose the luxury car for its 596 horsepower and top speed of 332 kilometers per hour.
"I'd prefer power to luxury and this car is ridiculously fast. I would be able to see how it really goes until I get it out onto a track. I will do a few things to it and will get it out on the track for a track day when I am happy with it," Gracie said at the time.
In related news, in a recent interview, Gracie revealed that she actually found Dave Reynolds' "P---y Wagon" comment about her tandem with Simona de Silvestro funny. However, Supercars pushed her to condemn him because at the time, a lot of football players were mistreating women and they wanted to make a stand.
"I didn't have a choice in what I said. I just did what they asked me to do," she said.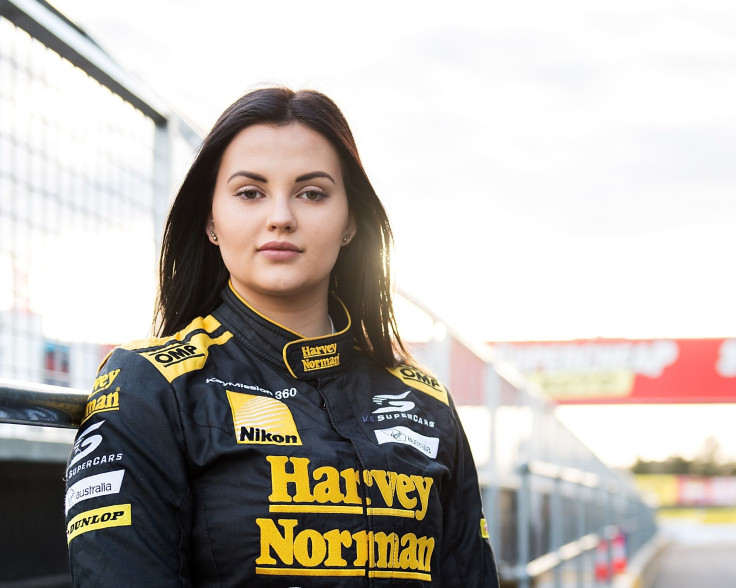 © Copyright IBTimes 2023. All rights reserved.