Racer Turned Porn Star Renee Gracie Slams Supercars' Attitude Toward Women
KEY POINTS
Renee Gracie warned that Supercars may not see another female driver anytime soon
The former racer said Supercars benefited from making her a "sex sells" figure before she left
However, she said Supercars wanted nothing to do with her after she joined the adult industry
Renee Gracie, a former racer before making the switch to the adult industry, has criticized Australia's Supercars for the way it treats women in the sport.
In an interview with The Daily Telegraph, Gracie, who is now among the top adult content creators on OnlyFans, recalled her experience with Supercars after she made her debut in 2015. Aside from being the first female driver to join the sport in 14 years, she was also the first Australian woman to compete full-time in Supercars.
"For years I raced in development series and Supercars wanted to promote that I was a woman racing," the 25-year-old said. "I was this 'sex sells' figure. They wanted to benefit from it. Now I'm in the industry I am, and I've made the change, they want nothing to do with it."
Gracie stopped racing in 2017 and eventually decided to cash in on her good looks by joining OnlyFans. She said that following her departure, there has been no other female driver, so she is not convinced by Supercars' efforts to welcome more women into the sport.
"They claim to promote women. They push it. They want a female so bad, but at the same time, they don't really," Gracie said.
"There are people in Supercars with old school mentalities," she continued. "It's 2020 some things have to change. It's a tough industry for women, and I don't think we will see a female driver for a long time."
Gracie also shared that it was Supercars that pushed her to condemn Dave Reynolds years ago. His infamous remark, which involved him calling Gracie and Simona de Silvestro's all-female Bathurst 1000 entry "P---y Wagon," resulted in him being fined $25,000.
Although Gracie publicly condemned Reynolds at the time, she recently admitted that she found it funny and everyone knew he meant well.
"I was told Supercars were not going to let it slide, and they were not happy with it. It was during a time when a lot of footy players were mistreating women and they reacted because of it," she said.
"They wanted to take a stance and made it clear that he would be made an example of. I didn't have a choice in what I said. I just did what they asked me to do," Gracie added.
When Supercars was asked for comment about Gracie back in June, it gave a brief response.
"Supercars is aware of the article regarding former Super2 driver Renee Gracie," a spokesperson said in a statement obtained by News Corp Australia. "As Ms Gracie is no longer competing in Super2, Supercars will not be commenting further."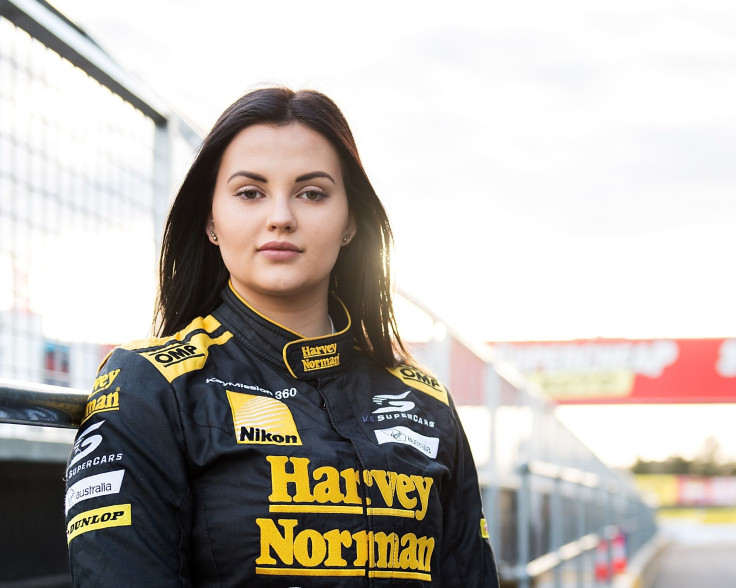 © Copyright IBTimes 2023. All rights reserved.