Rachel Dolezal To Speak To NBC 'Today' On Race After Accusations She Lied About Being Black, Dave Chappelle Weighs In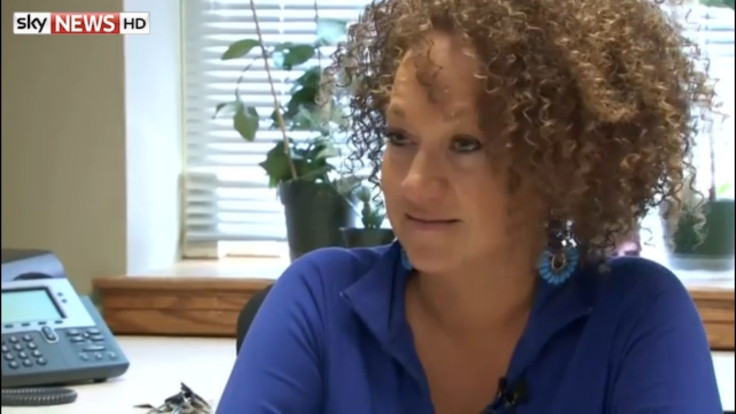 Rachel Dolezal, the former NAACP chapter president accused of misrepresenting her race, could clear up some of the questions that have surfaced about her race Tuesday. Dolezal, who resigned Monday as head of the NAACP chapter in Spokane, Washington, was scheduled to appear on NBC's "Today" show along with interviews on the NBC "Nightly News," MSNBC and NBCBLK.com, the NBC outlet that presents an African-American perspective on the news.
Dolezal was accused last week of misrepresenting her race after her family spoke said she was being dishonest and released pictures of her as a child with white skin and blonde hair. Dolezal reportedly had claimed to have been the target of hate crimes, prompting comments from her white parents. Dolezal posted her resignation letter on Facebook Monday.
"I have waited in deference while others expressed their feelings, beliefs, confusions and even conclusions -- absent the full story," she wrote. "I am consistently committed to empowering marginalized voices and believe that many individuals have been heard in the last hours and days that would not otherwise have had a platform to weigh in on this important discussion."
When asked by a local reporter if she was black, Dolezal said she didn't understand the question and left. In addition to her now-former position as the president of her NAACP chapter, Dolezal was also incorrectly listed as an African studies professor at Eastern Washington University, a spokesperson for the university said, describing her instead as an adjunct instructor.
As a student at Howard University, a historically black private university in Washington, D.C., Dolezal allegedly sued the school for racial discrimination. She claimed to be discriminated against because she was white, the Washington Post reported. At the time she was married to a black man and was a fine arts graduate student whose artistic subjects tended to be black individuals.
The allegations have sparked a national conversation on the nature of racial identity. The concept of transracial identities has been discussed at length. Comedian Dave Chappelle, who often satirized racism in his early 2000s show, told the Washington Post he would hold back on jokes about Dolezal for a while, if not forever.
"The thing that the media's gotta be real careful about, that they're kind of overlooking, is the emotional content of what she means," Chappelle said. "There's something that's very nuanced where she's highlighting the difference between personal feeling and what's construct as far as racism is concerned. I don't know what her agenda is, but there's an emotional content for black people when they see her and white people when they see her. There's a lot of feelings that are going to come out behind what's happening with this lady.
The NAACP has been supportive of Dolezal since the allegations arose. Read her full resignation post below.
Dear Executive Committee and NAACP Members, It is a true honor to serve in the racial and social justice movement here...

Posted by Spokane NAACP on Monday, June 15, 2015
© Copyright IBTimes 2023. All rights reserved.