Racism In America: Asian Americans Report 3,800 Hate Crimes Since Start Of Pandemic
Asian Americans have been subjected to a surge in hate crimes since the start of the pandemic, experiencing physical and verbal violent acts.
A report by Stop APPI Hate, a not-for-profit coalition that tracks these incidences of violence, discrimination and harassment, released a report Tuesday outlining the number of violent acts towards Asian Americans between March 2020 and February 2021. There have been 3,800 hate-related incidents against Asian Americans.
The assaults that were reported — experts believe not every incident was reported — include getting coughed on, being denied various services, online harassment, being shunned in public and even being discriminated in their workplaces, according to the report.
"The number of hate incidents reported to our center represents only a fraction of the number of hate incidents that actually occur, but it does show how vulnerable Asian Americans are to discrimination, and the types of discrimination they face," the report stated.
It also shared many experiences some individuals have faced since the start of the pandemic to give insight into the heinous acts that do occur every day.
"I was at the mall with a friend. I was wearing a plumeria clip and was speaking Chamorro when a woman coughed and said, 'You and your people are the reason why we have corona,'" said one woman from Dallas. "She then said, 'Go sail a boat back to your island.'"
"I was shouted at and harassed by [business name] cashier, workers, as well as customers at the store to get out of the store. They said, 'You Chinese bring the virus here and you dare ask people to keep social distance guidelines,'" said an individual from Cupertino, California.
Campaigns have been waged to raise awareness about the uptick in crimes against the Asian American community, with many industries calling for an end to the discrimination.
In New York, Asian American restaurant owners began banding together in February to launch the #EnoughIsEnough campaign, which donates food to underserved shelters, while raising awareness about hate crimes against Asian Americans.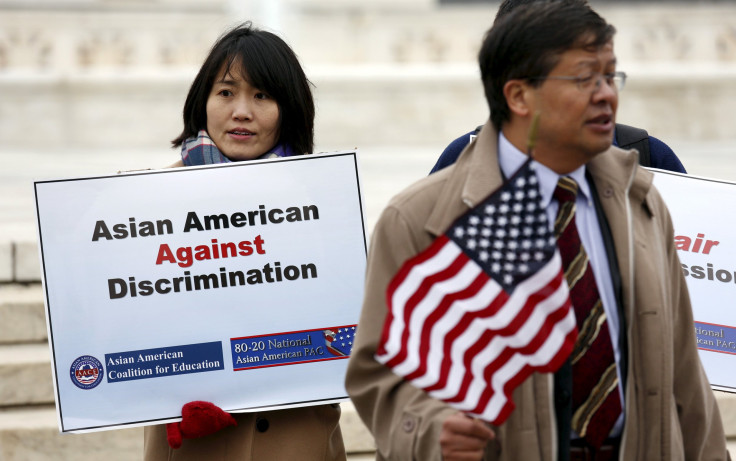 © Copyright IBTimes 2023. All rights reserved.